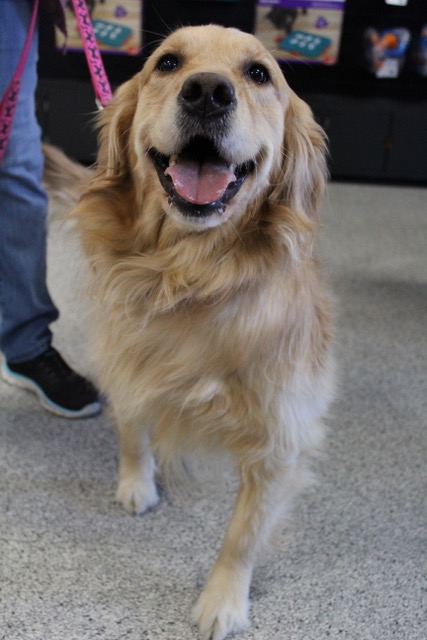 Shealyn was born on February 21, 2016. She is from Promise Goldens in Sanger, CA. Shealyn is the sister to Lainey, our September 2018 dog of the month! Shealyn started in Zoom Room career at 2 months old in our Puppy Preschool class and let me tell you, it was love at first sight! Shealyn has since completed Puppy obedience, Obedience 2, tricks and Agility 1 and 2, Scent 1-3! Shealyn is one of our newest OC SPCA Therapy Dogs!
Favorite Treat: Peanut Butter
Favorite Places to go:: Therapy visits and Zoom Room
Favorite activity at the Zoom Room: Scent work and getting all the love from anyone around!
Promise's Lucky Wee Lass O'Gold, aka, Shealyn's owner, Barbara, had this to say:
For Shealyn, affectionally know as a "Hooligan", life is a big party! She loves EVERY person and dog she meets.