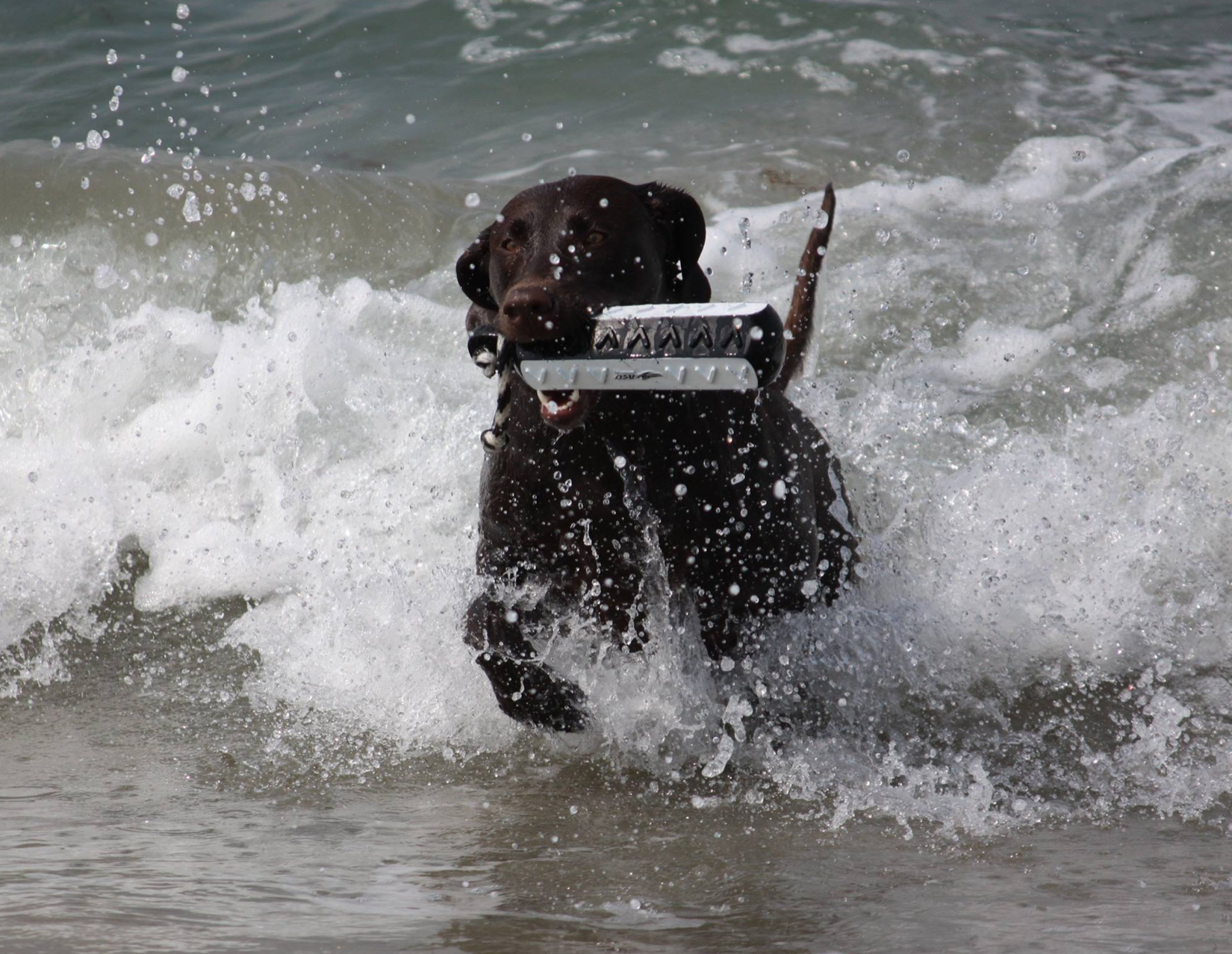 Kahlua was born on Christmas Day, 12/25/2014. She is from a breeder in Nevada. She has been attending classes at the Zoom Room for the last 4 years. Kahlua is known for her seasonal collars, we all run to see which collar she is wearing when she comes in! Kahlua is also an awesome swimmer, you can see them at the Beach most days throughout the week!
Favorite Treat: Any carb, cheese, French fry, or anything Dawn, Mimi or Mel have in their pouch!
Favorite Places to go:: Beach is #1 favorite- she loves to swim and surf!
Favorite activity at the Zoom Room: Kahlua can be seen in Obedience 3, tricks, scent 3 (bomb class), and in Rally!
Kahlua's owner, Lauren and John, had this to say:
It was 2 years til I (Lauren) let John have a dog. My besties found her and our lives have never been the same. She has changed us for the better. We are looking for lab #2!! Kahlua is described as smart, kind, loving, beautiful and a little cray-cray like her mom!!