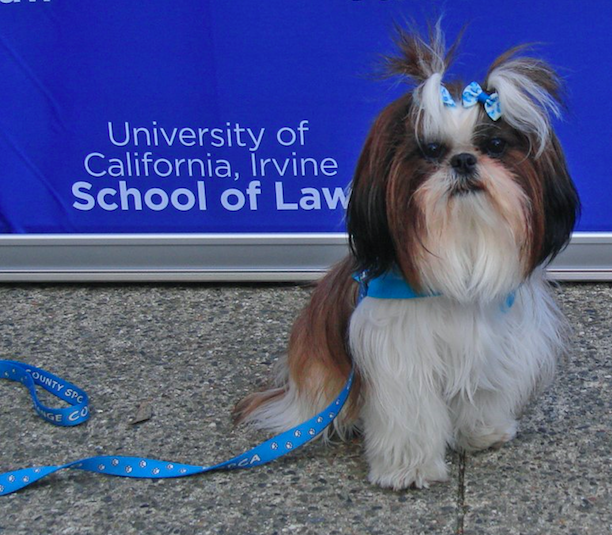 Luna was born on December 23, 2014. Gloria got her from Monica Imperial Shih Tzu in Los Angeles. Luna and Gloria have been attending classes at the Zoom Room since December 2015. They have taken Obedience 1, 2, 3, Agility 1, 2, 3, 4 and Tricks class!! Gloria and Luna have joined the OC SPCA Paws as a Therapy dog team through our classes and program. Luna has earned her Canine Good Citizen & Therapy dog titles, AKC Trick Dog Novice, intermediate and advanced titles, and has just been approved as an AKC Therapy dog!
Favorite Treat: Luna loves most soft treats like chicken and cheese.
Favorite Places to go: Luna loves to go for walks in the park, to her therapy events, but mostly to visit her friends and get extra attention at Zoom Room!!
Favorite activity at the Zoom Room: to soak in all the love and attention she can handle!
Luna, Jingle Baby's owner, Gloria, had this to say:
On our first therapy visit to a nursing home, Lune became the instant favorite of one of the most elderly patients there. Luna could always bring a smile, get pets from and be "talked" to by this sweet lady until she passed last year at 106.