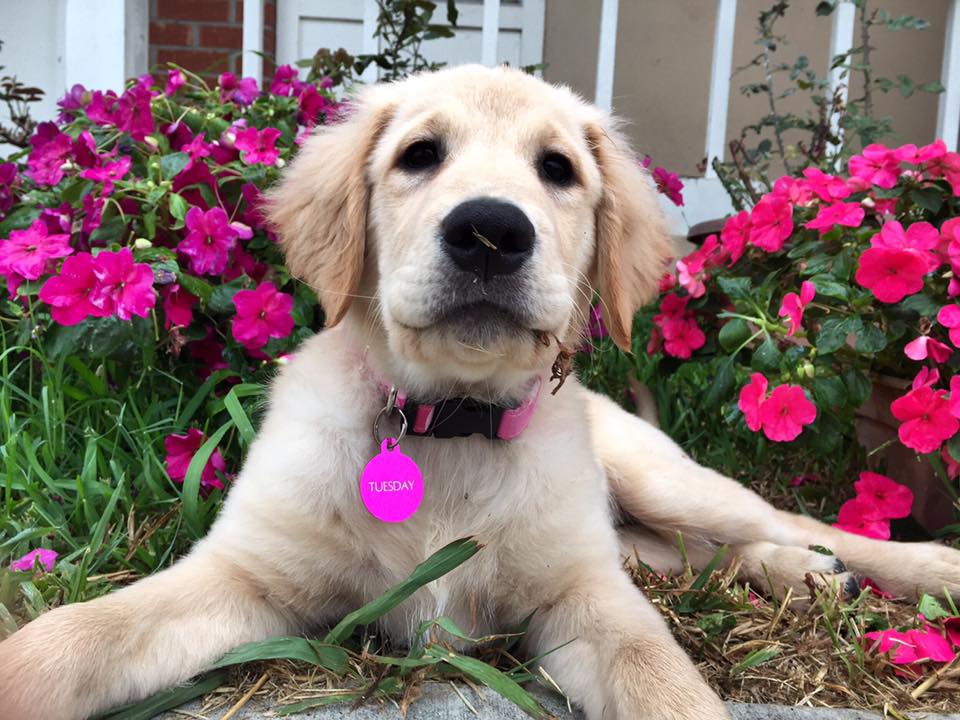 We love it when Tuesday and Charlotte come in for classes!! Tuesday is the sweetest girl with a goofy personality like her brother, Donner! Tuesday can be found in Obedience 3 where she is prepping to become our next OC SPCA Paws Therapy Dog! We know she is going to be one of the best Therapy dog because she always takes all our stress away!! Tuesday's puppies can also be found in our puppy obedience classes!!
Favorite Treat: Tangerines
Favorite places to go: Anywhere there is a POOL! And the Zoom Room!!
Favorite activity at the Zoom Room: Leaning on moms leg and rolling around on her back in Obedience class!!
Tuesday's owner, Charlotte, had this to say:
Tuesday had a litter of 10 puppies and now 10 families lives are full of Golden LOVE!