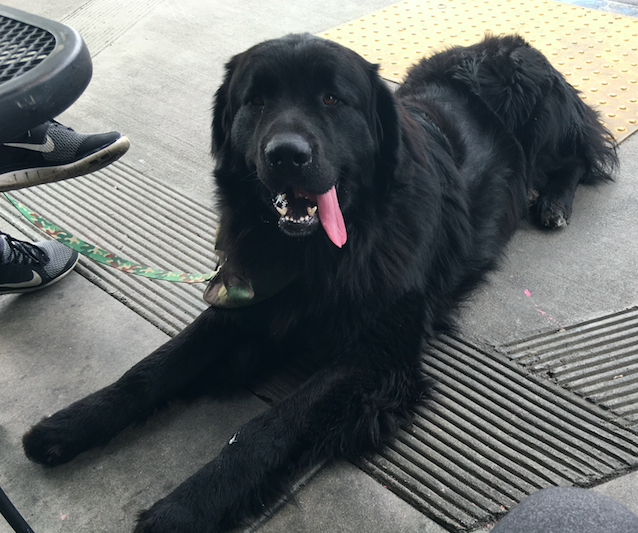 Sarge was born on January 7th 2016. He was born in Lancaster, CA with his 10 litter mates. Sarge and Lisa have been attending classes at the Zoom Room for 2 1/2 years! They started in our Puppy Obedience, continued on to Obedience 2 and 3. Sarge and Lisa just earned their AKC Canine Good Citizen certification just last month!
Favorite Treat: Plain cake donut
Favorite Place to go: to "Play" at school, Zoom Room!!
Sarge's owner, Lisa and Lizzie, had this to say:
On a "skinny" day Sarge's head measures 26 1/2″. He also loves to blow bubbles in his water tub!!