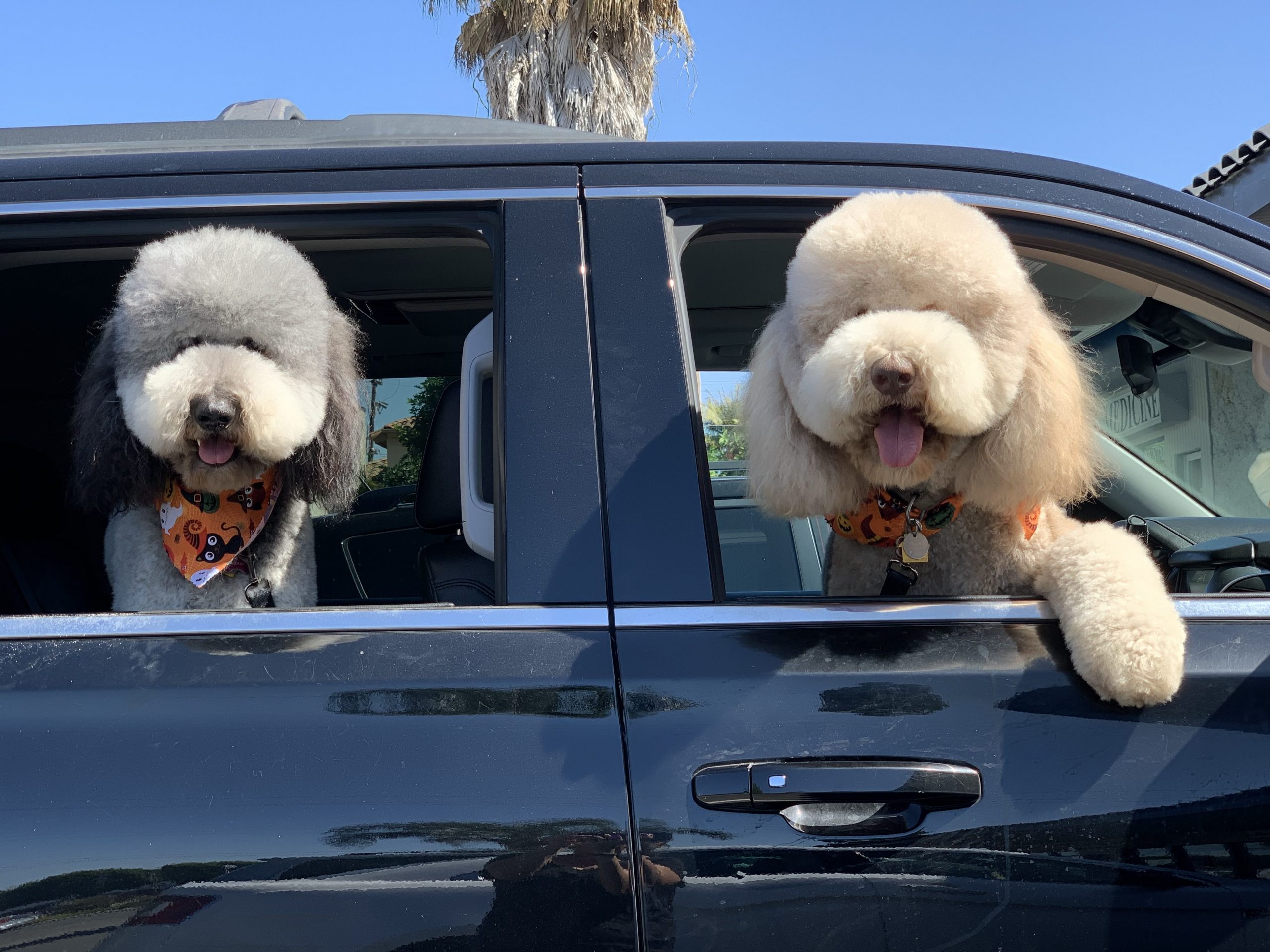 Bear was born on May 19, 2017. Bear first came to the Zoom Room at 4 months old, he started his career in Puppy Obedience. He has also taken Puppy Agility, Obedience 1-3, Agility 1-4 and Tricks 1. He has been in classes now for the last 2 years. He can now be found in classes with his sister Bow! Rainbow, aka, "Bow" was born on Jan 27, 2018. Bow began her career at 3 months old in Puppy Preschool. She has since completed Puppy Obedience, Puppy Agility, Obedience 1 and 2, and Agility 1-4. Both Bear and Bow, love coming to Zoom Room every week for Agility that Bow starts wiggling, whining and squealing when their turn onto Beach Blvd!!
Favorite Treat: Bear loves Raw Beef Bones, and Bow loves her Beef Trachea's
Favorite Places to go:: Zoom Room and anywhere outdoors.
Favorite activity at the Zoom Room: PAWS down, Agility 4 is their favorite thing to do!!
Bear and Bow's owner, Yen and Charlie, had this to say:
Bear and Bow are biological siblings. Yen and Charlie wanted to get siblings in the beginning but wanted to make sure we got training down. Once they did and found out Bear's parents had another litter, they went to pick up Bow!