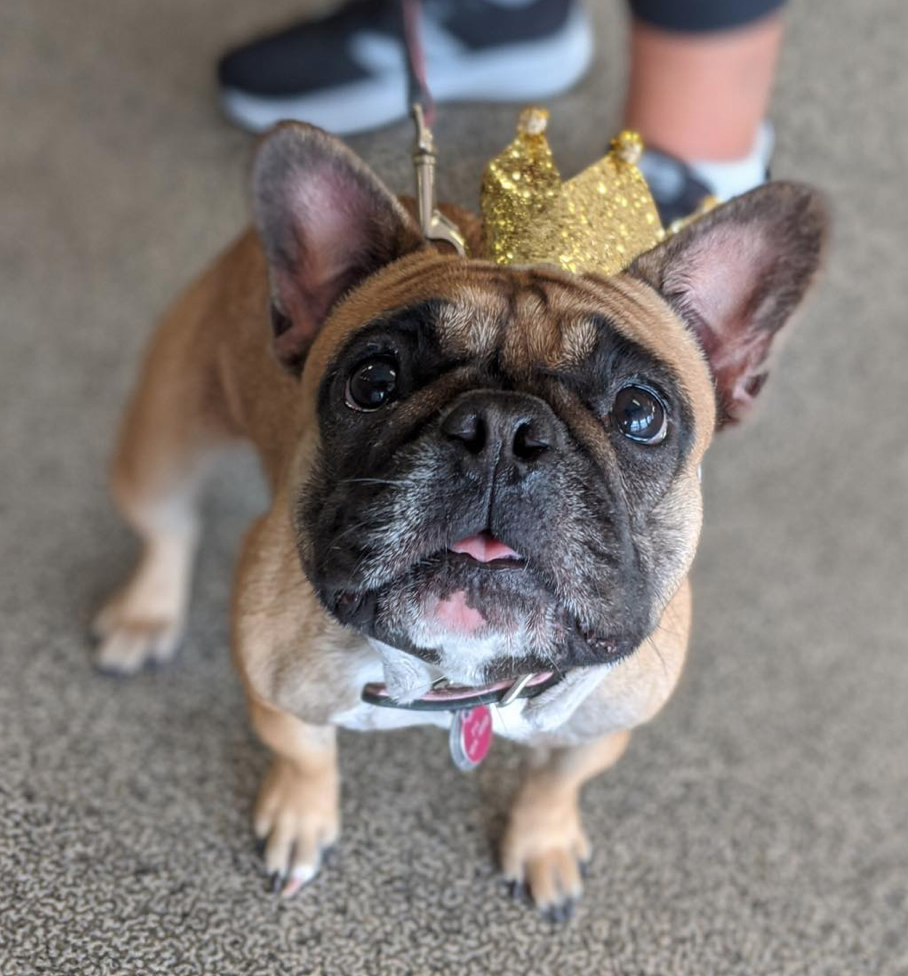 Quincy was born on Nov. 27, 2018. She is from Imagine Kennels French Bulldogs. She has been attending classes at Zoom Room Huntington Beach since she was 7 months old. She has completed Obedience 1-3, Rally, Scent 1-3, Agility 1-3, and Therapy dog Workshop. Quincy lives at home with her 8 year old sister Pearl, who just started doing Rally classes with us also!
Favorite Treat: Food of any kind!!! But she really loves FISH!
Favorite Place to go:: Zoom Room!!
Favorite activity at the Zoom Room: Finding all the treat crumbs on the floor!! She can't resist a yummy crumb!!
Quincy's owner, Nancy, had this to say:
Quincy has not met a person or dog she doesn't love! She loves to learn new things and she is fast at doing just that!!