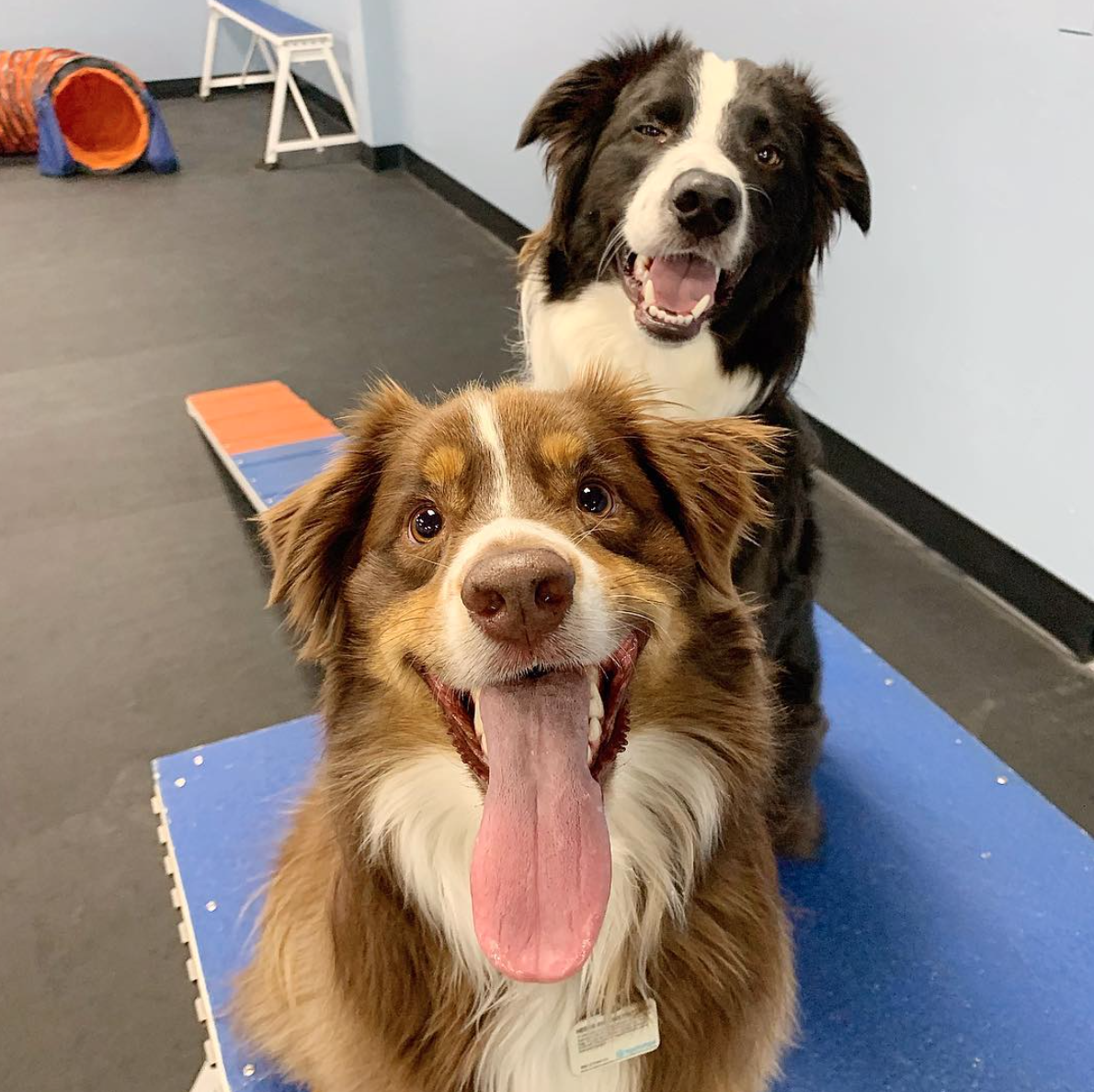 Oaken was born on Nov 17, 2015. He started taking classes at Zoom Room Huntington Beach in Puppy preschool! He charmed his way into our hearts right away with each smile, head tilt and wiggly booty greeting!! Oaken went on to complete Puppy Obedience, Puppy Agility, Obedience 1-3, Agility 1 and 2!! Koa was born on and loved coming to watch Oaken in class while all the staff swooned over Koa's puppy cuteness! Koa began his Zoom Room career in Puppy Preschool also and has completed Puppy Obedience, Obedience 1-3, Agility 1-3.
Favorite Treat: Oaken loves popcorn and tortilla chips, while Koa loves EVERYTHING!!
Favorite Places to go:: Oaken loves going to the BEACH and Koa loves being anywhere Oaken goes!!
Favorite activity at the Zoom Room: Private gym with the whole family!! OH and of course the BALL!!
Oaken and Koa's owner, Elissa and Matt, had this to say:
Oaken believes ball is life!! He will charge the ocean waves to fetch- not even a close encounter with a dolphin will stop him!

Since joining the family at 9 weeks old, Koa has never been afraid to run and play with Oaken. Now he never leaves his big bro's side!