Mocha and Jazz Celebrate With Friends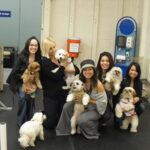 This was a busy weekend at the Zoom Room Culver City.  We were lucky to be a part of  Mocha and Jazz's special birthday celebrations.
On Saturday, Mocha and his friends enjoyed Yoghund frozen dessert and a special time with his four-legged friends.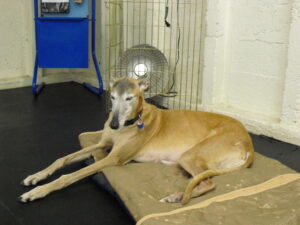 Jazz and his family welcomed friends from as far as Australia for his special day on Sunday.  As usual, Jazz made the rounds then promptly settled in for a birthday nap, only to be awakened in time for his birthday cupcake.
Happy birthday to Mocha and Jazz.  Thanks so much for letting us share your special day!
Check out all the birthday party pictures on Facebook! 
Interested in celebrating your dog's birthday, bark mitzvah, or other event with us?