Final Decisions Made
Our Haute Dogs and Hot Dogs photo contest reeled in some fantastic photographs.  From the painfully cute to the impressive athletes to the dogs who are masters at relaxation, we saw them all.  The judges narrowed the field then went back to select one winner in each category.
The winner of "Most Chillin'" was Frisbee, who was caught trying to get a tan while reading a newspaper.  "Best Dressed for Summer"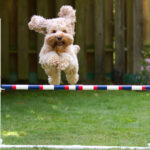 pooch was Snooki, who looked ready to have her picture taken on the red carpet in her pink sunglasses.
The "Most Athletic" category was clearly the hardest one to choose from.  With Winnie jumping for a ball at the beach with the ocean at her back to Jadoo sailing effortlessly over a hurdle while his brother, Eli, watches in awe, it was stiff competition.  The judges, who were forced to pick just one, landed on Miles.  With his ears flopping in the wind, he is pictured flying over a jump as only Miles can.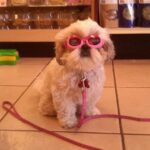 Congratulations to our winners.  You each will receive a $20 gift card good toward any class or merchandise at Zoom Room Culver City.  Because it was so hard to choose, our semi-finalists will each get a $5 gift card.  Our semi-finalists were:  Wildly Earnest, Riley, Finn, Marlow, Luke, Barney, Pepper, Winnie, Shepzel, Ramona, Oscar, Charlie, Hank and Holly.
Thank you to everyone who made this contest so fun yet so difficult.  All your dogs are so photogenic!  To see all the pictures, check out our Facebook page!