Send Us Pictures of Your Pup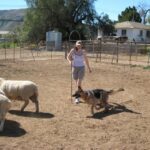 We received so many amazing pictures of your pups enjoying summer during last year's "Haute Dogs and Hot Dogs" summer photo contest, we decided to do it again! This year, however, we are giving it an Olympics twist.
In honor of the 2012 Summer Olympics, we will give prizes to dogs showing off their best sport.  Have a dog who's a great swimmer?  How about a high jumper?  Or a herder? We will consider pictures of your dog in the middle of his favorite sport, no matter what it is.
All you have to do to enter the contest is submit a favorite picture (or two) of your dog engaged is his sport of choice by August 15.  Prizes will be:
The gold medal winner will receive a $50 gift card
the silver medal winner will receive a $30 gift card
and the bronze medal winner will walk away with a $20 gift card.
The gift cards will be good for any service (group classes, private classes, private gym, or a party) at Zoom Room Culver City or Sherman Oaks (opening soon).
To enter the contest, post a picture of your summer-loving dog with his (or her) name and age on our Facebook page. Winners will be notified on Facebook as soon as they are announced.
Good luck, Zoomers!  Can't wait to see those sporty pictures!