Pet Safety Seminar October 1
Come to the Zoom Room October 1 and meet Melanie Monteiro, author of The Safe Dog Handbook: A Complete Guide to Protecting Your Pooch, Indoors and Out.
Her book has received raves from Ellen DeGeneres, world-renowned author Dean Koontz, and top canine authorities such as VPI Pet Insurance, PetSmart Charities and the Veterinary Emergency Funding Mission.
Melanie began her journey into the world of canine safety in 2002, after adopting the world's most thrill-seeking, accident-prone Labrador puppy, Taiga.  Since then, she's become a pet first aid instructor and a dog safety consultant.  Melanie has trained with the Emergency Care and Safety Institute, The American Red Cross, and the Companion Animal Sciences Institute. A dedicated dog lover and advocate, she has been a puppy raiser for Canine Companions for Independence, a grooming crewmember for SPCA-LA, and a volunteer for several other Los Angeles area rescue organizations.
Melanie will be at the Zoom Room sharing her expertise to teach dog parents basic first aid, dog CPR, canine Heimlich, disaster preparedness, and more.  There will also be a Question And Answer period.  In addition, her book will be available to purchase (cash or check only).  Don't miss this special seminar that could change your life.
Where:  The Zoom Room Culver City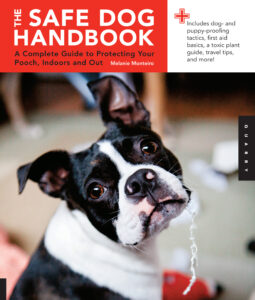 Date:   Friday, October 1
Time:     6 pm – 9 pm
Cost:  $30/person