Jacques, and his super cute and squishy face, are very well known at Zoom Room!  His certain je ne said quoi really shows when he's off running enthusiastically over a frame and effortlessly, leaping over jumps! And how do you resist a watch me with this man?!
Mom, Kiana, got this special man from a breeder friend who is actually an AKC judge! Jacques was supposed to be just visited by mom and her friend, in hopes to convince the friend to adopt Jacques. However, as soon as Kiana grabbed this tiny guy, she was in LOVE! He was hers! ( I mean could you blame her…that face?!)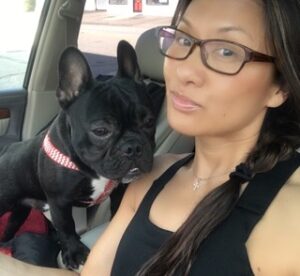 In typical French fashion, Jacques loves to eat only the best; grilled steak and dried cod. He also has a plastic Perrier water bottled wrapped in a tube sock he loves to tug and chase with…oooh magnifique! His favorite activities are naps, walks, eating, some good ol wrestling' fun…and Zoom Room Agility classes!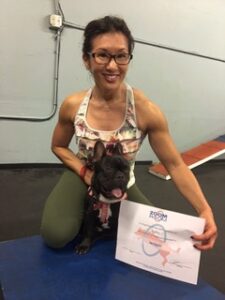 We love having both of these happy clients in our lives and we are proud you are Zoom Room Culver City's Dog of the Month!