i Love Dogs Raised Money for SPCAla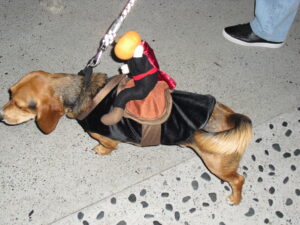 Last Wednesday, i Love Dogs held a Howloween charity event at the Hotel Maya in Long Beach.  i Love Dogs, a purveyor of vitamins and supplements for dogs, raised money for SPCAla at the Mojitos and Mutts Howloween meet-up.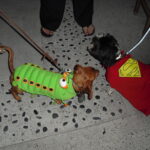 Dogs of all shapes and sizes were invited and a costume contest was held.  Bark Pet Photography was on hand to create a permanent memory of the hilarious costumes, and the Zoom Room Culver City donated prizes for the raffle and the costume contest.
i Love Dogs offers a wide variety of vitamins and supplements for your dog.  We are pleased to announce that you can find several i Love Dogs products at the Zoom Room Culver City.  We are so excited about carrying these supplements that we are offering an introductory special:  purchase any i Love Dogs product and receive a 15% discount.  Hurry, the offer is only good until November 15!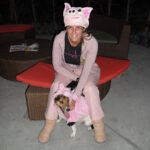 Want to dress your dog up one more time this Halloween?  Join us at the Zoom Room Culver City on October 31 from 4 – 6pm for our Fur-ightening Fun Fest!  It only costs $5/dog and people are free!  We will have costume contests, food, music, and fun!  Also, each dog will go home with his own trick or treat box!  Scare you there!