Boston Terriers Shine in New Movie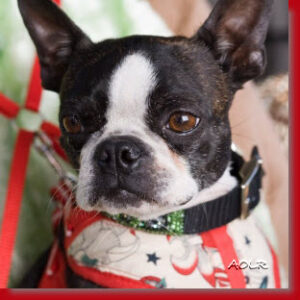 If you watch TV without a DVR, then you may have seen commercials for Jennifer Lopez's upcoming movie, "The Back Up Plan."
In the movie, which opens April 23, J-Lo plays Zoe, a single gal who opens a pet store that focuses on environmentally concious pet care and pet adoptions.
While the movie focuses on Zoe's pregnancy and subsequent relationship, the three Boston Terriers who play her disabled dog, Nuts, steal the show. 
Nip, Tuck, and Nubbins were chosen for their various talents and taught to use the wheelchair in a matter of weeks.  These three star dogs were previously seen in the movie "Hotel For Dogs."
Using these three rescues shines a light on the benefits of adoption.  So much so, in fact, that CBS Films teamed up with the American Humane Society to host a nationwide pet adopton event.   Locally, the "Back Up Plan" adoption day willl be this weekend, April 17, at the East Valley Shelter (14409 Vanowen St).  Attendees to this event will receive advance screening passes to the movie and other promotional items.