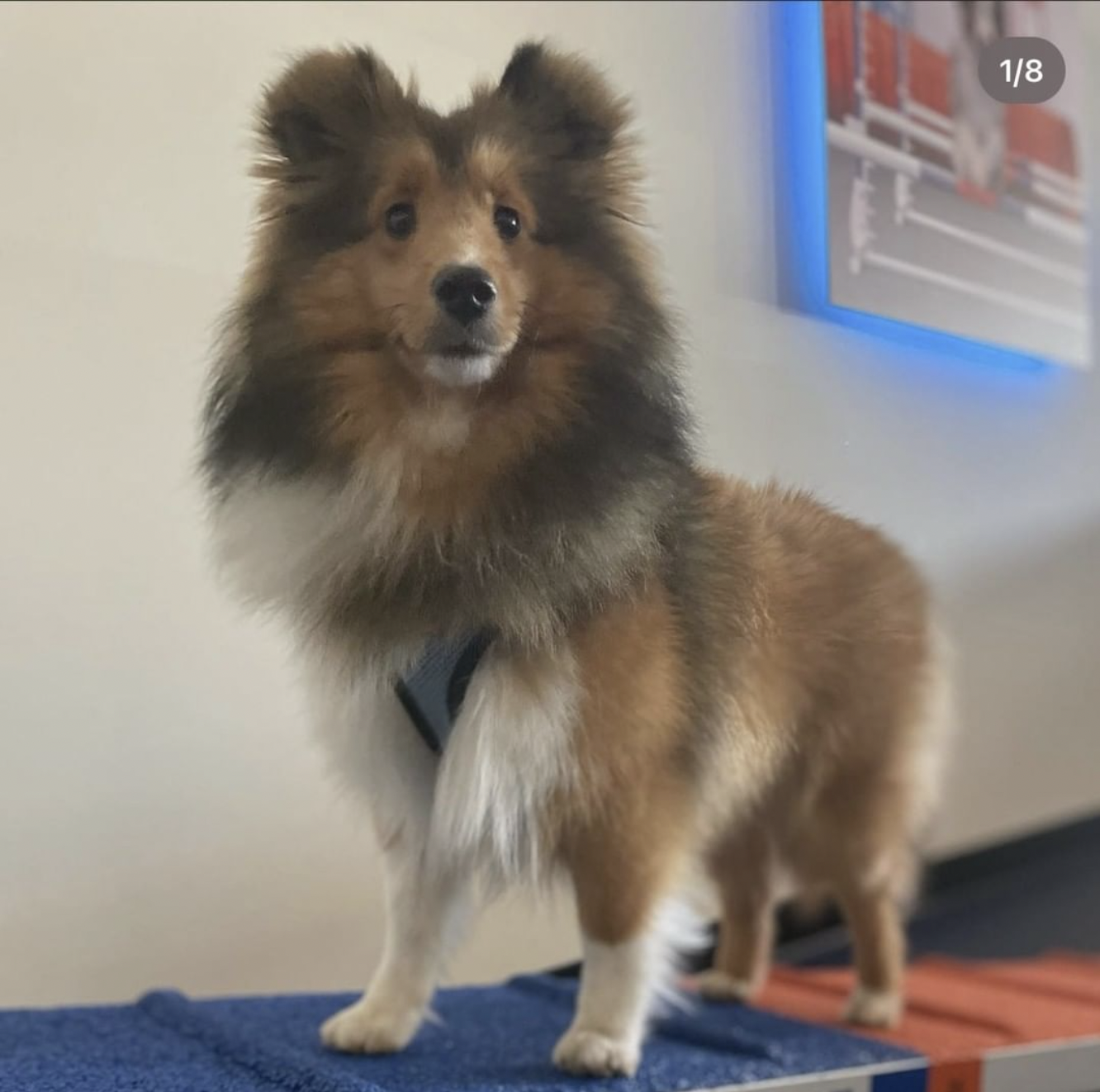 Phoebe is a fantastic example of a little confidence going a long way. The day Phoebe came in, she was Napoleonesque in her small stature and commanding bark that told others she was not be trifled with. Like the saying goes, her "bark was worse than her bite", and her commanding presence didn't always translate to being the most self-assured dog on the Agility course. In fact, Phoebe was stuck in Agility 1 for an unusually long amount of time (6 classes) which left her mom and trainers both surprised. Thankfully, Zoom Room Cary's trainers and Phoebe's mom all understand the need for each dog to be given their fair shot, and each have a healthy amount of patience. We remember the day specifically, that Phoebe finally conquered her long-term nemesis, the jump-tire; after 6 long weeks of attempts, she finally made it through one day and decided to never slow down. That same afternoon, during a small dog playgroup, Phoebe made it a point to spend most of her time running around the gym and repeatedly jumping through the tire. Her foe had not just been defeated, but utterly dominated! Phoebe was a new dog! From that day forward, Phoebe has performed incredibly well in Agility, and made it through the Agility 2 class in record time. We truly look forward to what the future holds for Phoebe and her family!
Favorite Toy: Phoebe loves her stuffed dog named bob!
Favorite Treat: Anything 'real meat' brand. these high value treats motivate her a ton in agility.
Favorite Activity at home: Phoebe loves taking long walks and being chased.
Favorite activity at the Zoom Room: Phoebe enjoys both agility classes and playgroups equally. Both have helped her work on her self-confidence and confidence around other dogs.
Phoebe's owner, Tonya, had this to say:
Phoebe is a one year old sheltie. She loves doing agility at the Zoom Room. She was a little hesitant on some of the obstacles in the beginning. With the support of the Zoom room team her confidence blossomed and she graduated to Agility 2. She loves all the obstacles but would say her favorite is the tunnel.
Phoebe also loves the play groups offered at zoom room. I love that she is able to play with other dogs in a safe, supervised environment.