Our First Adoption Day and Fundraiser!

Almost two months have passed since our Grand Opening and we have met hundreds of pups from all over the San Francisco Peninsula. Each one is unique, lovable, and lucky to have a home. Besides providing group and private training classes for dogs and their owners, we want to do more to help our local animal community by organizing an adoption event and fundraiser for a reputable non-profit organization that helps hundreds of dogs every year.
Pets in Need Adoption Event and Fundraiser
The event takes place at Zoom Room Belmont on Sunday, June 30th.
11am–2pm  Adoptable dogs in our parking lot. All adopted dogs receive 50% discount on class packages plus a free evaluation!
11:30am–1:30pm  Fundraiser Party inside Zoom Room's gym. $10 per dog and all proceeds benefit Pets In Need. Refreshments, Doggy Disco, and agility equipment provided!  RSVP via the below link.
We have a Donation Box for gently used or new toys, blankets, and Kong's throughout the day (9am to 5:00pm). Please donate what you can!
PLUS: 10% of all retail sales of Zoom Room Belmont on June 30th go to Pets In Need
Pets In Need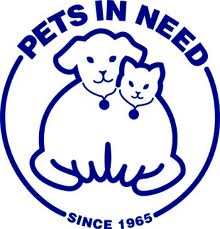 Pets In Need is a nonprofit, no-kill adoption shelter based in Redwood City. This organization was founded in 1965 by Jean Mahoney and Alice Hodges to help lost pets get home and provide information about pet care to people. In 1993 Pets in Need entered a new era of service to our community's animals with the purchase of a plumbing supply warehouse and retrofitted it to be an adoption shelter. No animal suitable for re-homing is ever put to death…no matter how long it takes. Pets In Need is committed to finding homes for each animal in the shelter and every dog or cat is spayed or neutered prior to adoption. Not funded by a city or county animal control contract, this organization's humane work is only possible through the generosity of people who care. This is why you all are invited to join our fundraiser to contribute to their success.
For more information, visit www.petsinneed.org