Celebrate Mother's Day!

To show our appreciation for the warm welcome and support we received on our Grand Opening, we are now offering discounts on our retail products! For a limited time, everything in our store (including food) is 15% off. And for Mother's Day, give mom a break from walking the dog and use our Private Gym for only $5 (regularly priced at $15)! Remember to bring or fax in your dogs recent vaccination records when signing up for a Private Gym. Call or come in to book your Private Gym time!
Ready for Agility?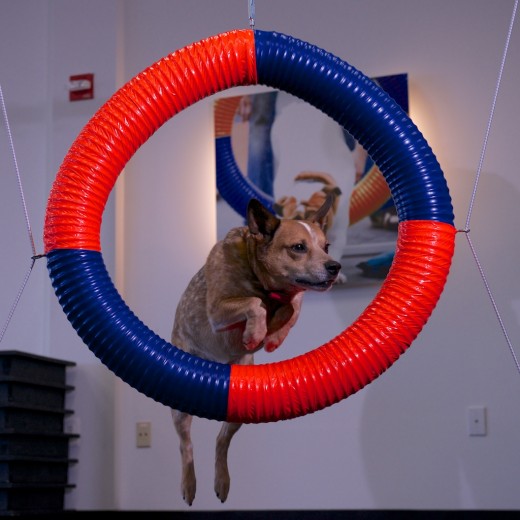 Starting this week, we begin our Agility 1 classes! We are offering this intro class on Mondays at 6pm, Saturdays at 10am, and Sundays at 3pm. Agility is suitable for dogs of all sizes and breeds, strengthens the bond between owners and their dogs, and is a great outlet for dogs to burn off some energy! Don't forget to sign up for our free Orientation, Obedience 1, or schedule an evaluation to be eligible for Agility classes.
We have plenty of Orientations happening throughout the week: Mondays at 12pm, Tuesdays at 5pm, Wednesdays at 12pm  and 7pm, Thursdays at 10am, Fridays at 5pm, Saturdays at 4pm, and Sundays at 11am.