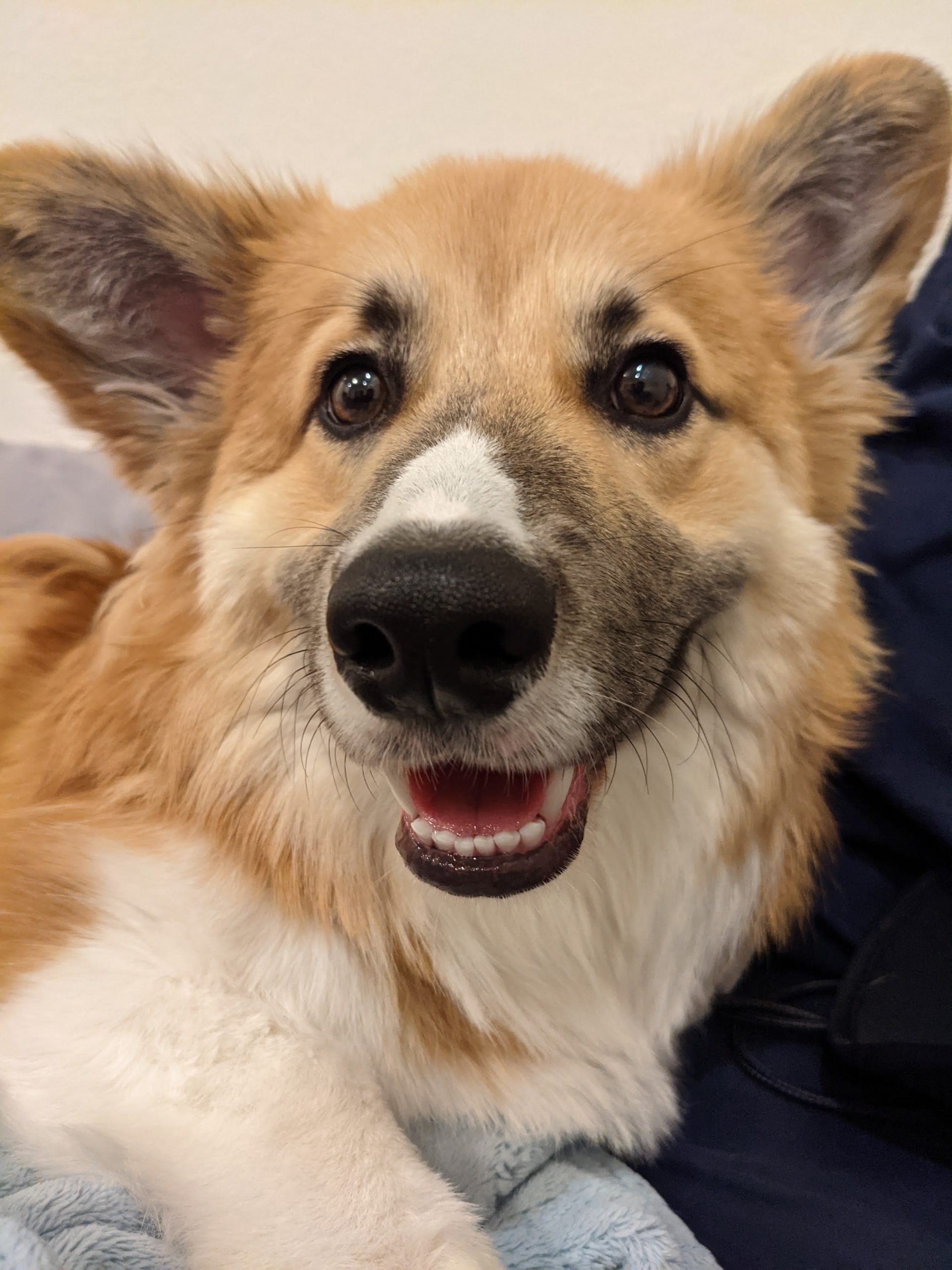 In honor of our 1st Dog of the Month, and in honor of March 3rd being "Tripod Dog Awareness" Day… we'd love to introduce Stubbs!
Stubbs is a 9 month old corgi (born 6/30/2020) and has been training at the Zoom Room ever since October 2020. He has taken classes ever since Puppy Preschool, and has recently graduated to Obedience 2 and Agility 1! He is a great advocate to all tripawds out there in the world, and even broader to any dog with a "disability." By the way he struts into the lobby to check into his class, or climb up the A-Frame while doing Puppy Agility, Stubbs can always be seen happy, confidence, focused. You would never know he only has 3 legs. Stubbs's dad, Michael, mentions that Stubbs is "110% confidence all the time." Speaking of training, Michael also says, "BIG shout out to Zoom Room Belmont! Stubbs (and us) have learned so much, and every class and interaction at ZRB has been positive and enriching."
Favorite Toy: Kong Floppy Knots Fox
Favorite Treat: HUMAN ATTENTION! Especially on walks. Food treats: carrot chips, cheese, dirt from the backyard lawn
Favorite Trick to Perform: Surrender! (Stubbs rolls on his back with all three paws sticking up)
Favorite activity at the Zoom Room: A-Frame and "place"
Stubbs's owner, Michael & Poonim, had this to say:
Stubbs LOVES to go to the dog park and meet every dog and owner. His favorite activities include working his way into games of fetch with another owner and their dog (although he really has no intention of fetching anything; he just wants to be involved) and finding the biggest dogs to run and jump around with. We have a theory that he thinks he's just as big as any dog he meets. Stubbs has 110% confidence all the time, and is rarely deterred by obstacles deemed too big to climb over or things too fast to catch.