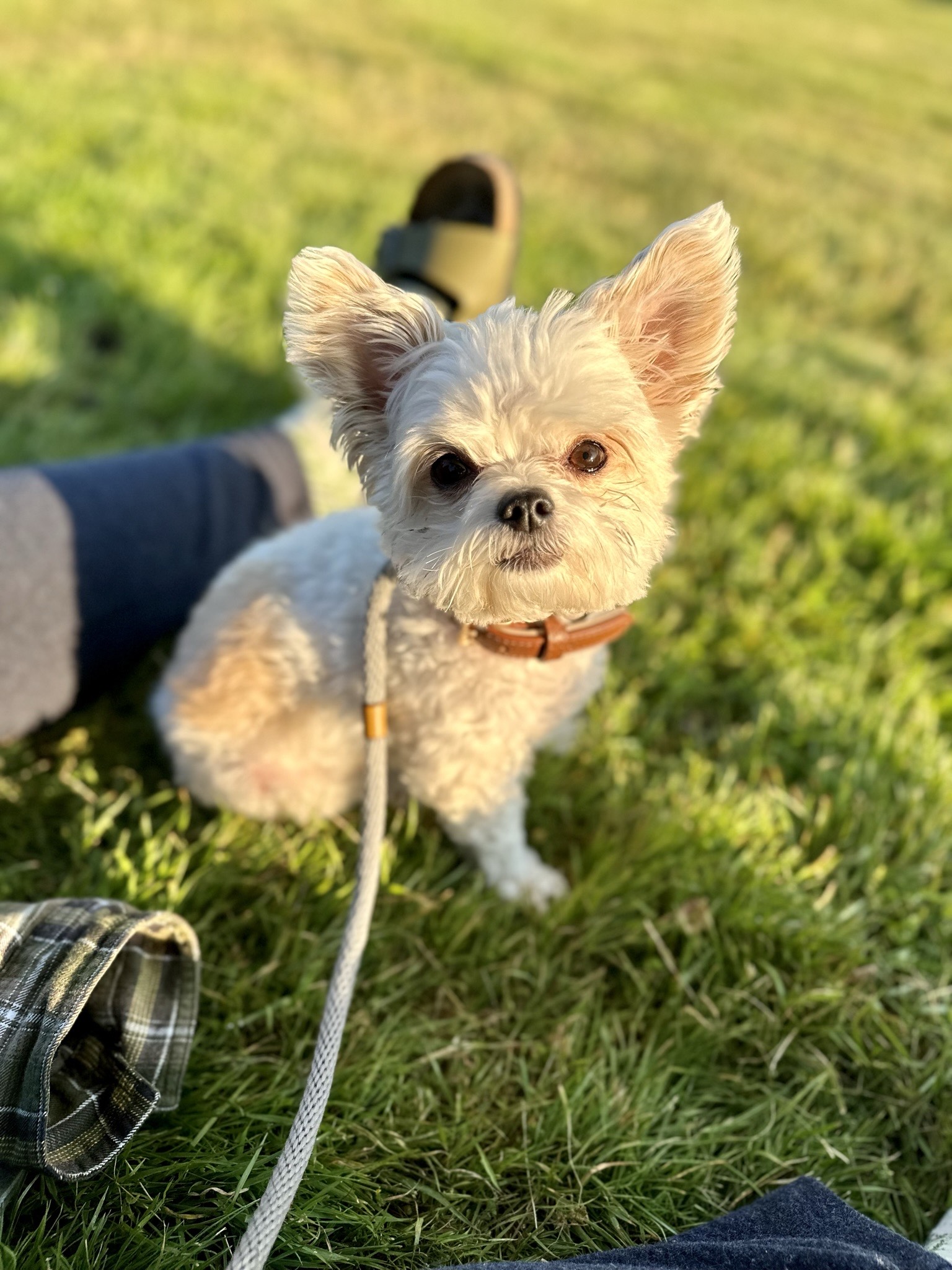 My name is Zeus! I'm a little guy but I definitely live up to my namesake. I'm wise and merciful when mom is late giving me dinner, but I'm also easily angered when I'm not getting the attention I deserve! I love every human I've ever met, but I'm a little scared of dogs. I started going to Zoom Room in June and Haylie S has helped me gain a lot of confidence to start feeling less anxious around dogs that are bigger than me (which is just about every other dog I've ever met)!
I turn seven this month and I am living my best life! After moving around for a few years me and my moms finally settled in Renton. I spend most of my days cuddled up in one of my many beds, perched on the back of the couch, snuggled on someone's lap, or bringing my moms toy after toy until they play with me. If you see me around, don't forget to give me some chest scratches!
Zeus's owner, Taj, had this to say:
I adopted Zeus from a friend when he was one year old. I never really had any interest in having a pet, and then I met Zeus and it was love at first bark. Zeus is the sweetest boy that I have ever known. He's kind and affectionate and happiest when he can curl into a little ball on your lap.

Zeus had an incident with another dog when he was three, and has been anxious around other dogs ever since. I've tried TONS of trainers, but Zoom Room has definitely made the most difference in Zeus. Haylie S has been so helpful and patient with Zeus and has given me practical and sustainable tools to help Zeus feel confident and calm around other dogs. I am so grateful to Haylie and the Zoom Room Team!