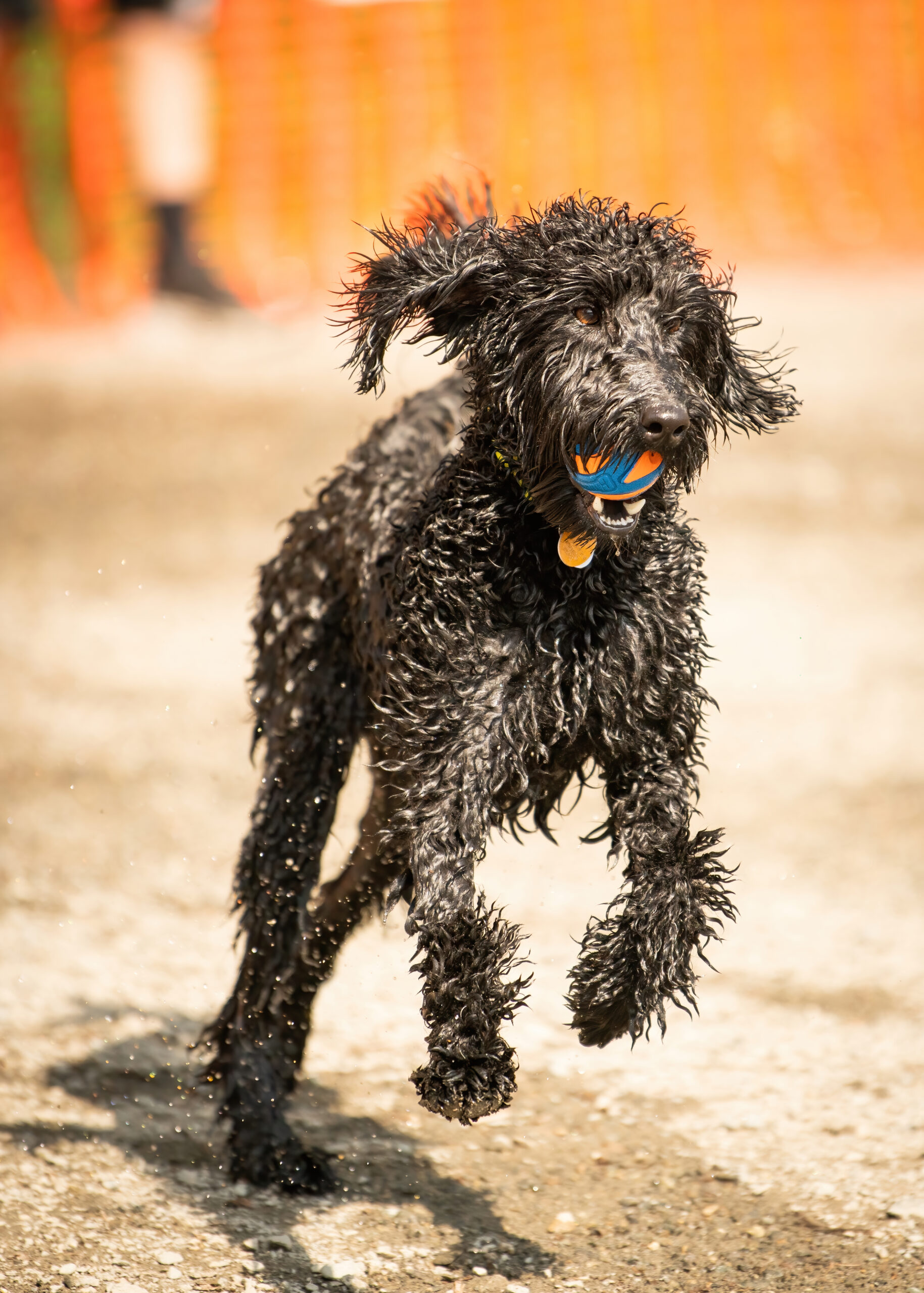 I am beyond grateful for this honor. My name is Ryder and I am a 23 month old Goldendoodle. I now what you might be thinking, "How can you possibly be a GOLDENdoodle?" I get this a lot. I am really an ultradoodle because I have almost as much golden retriever as labrador, but the golden retriever part tipped the scales enough to give me my breed.
I was adopted by my current family when I as a little over a year. They are my second home, I was with another family, but sadly a family member got sick and I had too much energy. I am a perfect fit for my family because I have two human brothers (10 and 8) and they also have a lot of energy.
My favorite place to go is the Zoom Room Agility Training with coach Michael and my human brother Spencer. And if you are ever at the Marymoor Off-leash Dog Park, you might catch me wowing the crowd with my incredible leaps into the river to go fetch a ball. In my free time, I like to grab shoes, gloves, and TV remotes and evade the household humans. I love treats, but not as much as I love chasing balls.
Ryder's owner, Megan, Mark, Spencer & Nolan, had this to say:
Ryder has brought so much JOY to our lives. He is very energetic and keeps us on our toes.
Spencer and Ryder (with Coach Michael) have been working on his agility skills. We are so proud of how well both Spencer and Ryder are doing. We always look forward to our training with the Zoom Room to give both Ryder and us the skills we need to have a happy dog family.