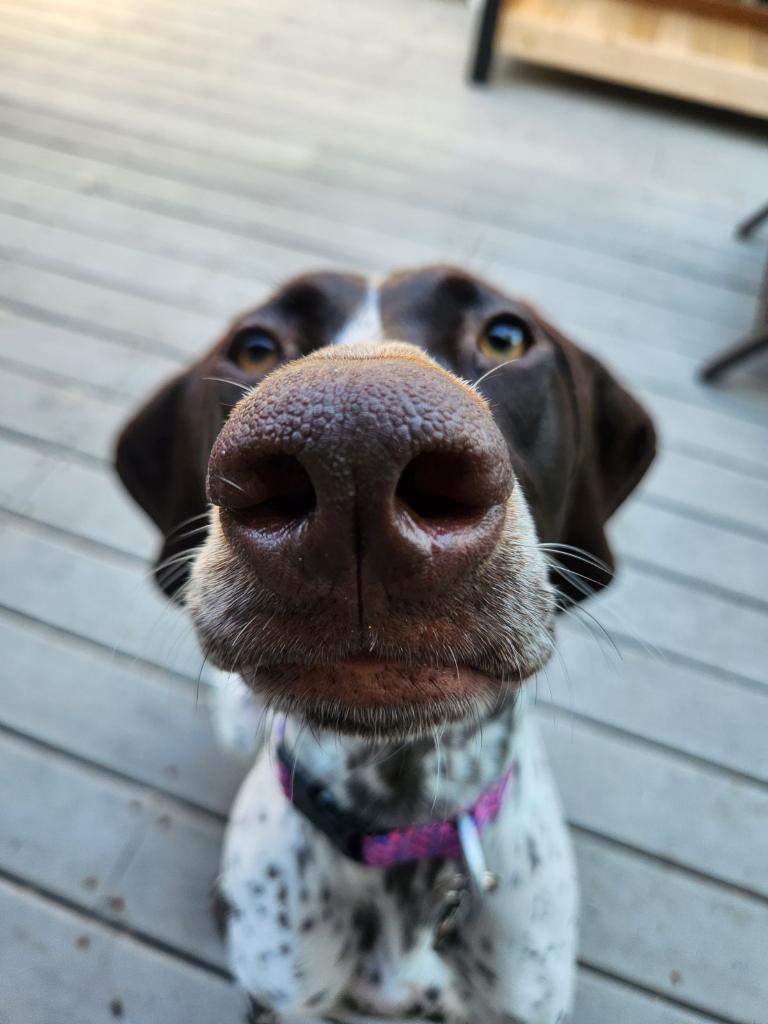 Hi, I'm Piper and I'm an 11 month old German shorthaired pointer! I'm turning 1 year old this month!! I was the shyest pup when I came into my humans' lives and was afraid of everything. After coming to Zoom Room and having a safe space for me to slowly explore new sounds, people, and doggy friends, now I am a confident, sassy girl! Every day is just the best day ever. I am smart and sometimes (often) a little stubborn, and am always thinking about how I can sneak some more treats from mom and dad. My favorite thing to do is to play "find it" when my parents hide bird-scented toys and treats for me. My second favorite thing to do is try to play with my kitty brother. I am working hard in school and practicing every day to be the best dog in the world!
Piper's owner, Kathie & Daniel, had this to say:
We love our little ball of energy so much! The trainers at Zoom Room have helped us learn how to navigate puppyhood and truly have played a huge role in helping Piper become such a confident, wonderful companion. We are very proud of her progress in classes and look forward to lots of fun ahead!