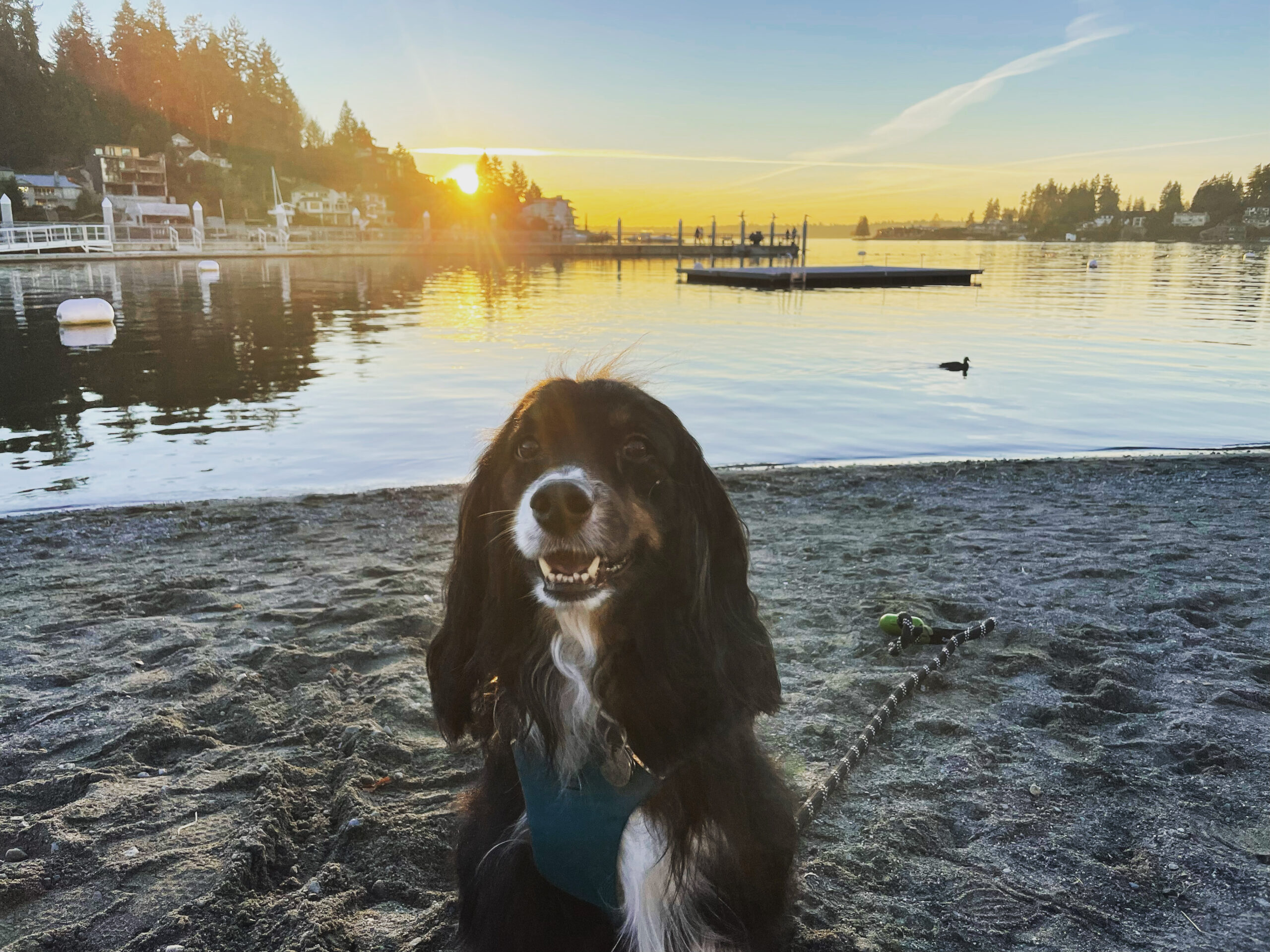 Ruff, ruff! Hi! My name is Kibbles and I am a 5-year-old Cotralian (Cocker Spaniel and Australian Shepherd mix). I am affectionate and cuddly like a Cocker Spaniel, and fluffy like an Australian Shepherd. I also got long ears that fly when I do zoomies.
I adopted my Mama and Dada two years ago and moved to the PNW. I really enjoy living here because I love the outdoors! I like strolling in snow, hiking in the mountains, and sniffing all the tress. Ferns are my favorite! When it's raining, you will find me snuggling and kissing my hoomans. And they give me all the butt scratches and ear scratches that I want.
Apart from exploring the great outdoors, Mama also brings me to my weekend doggie school. Mama told me that I had learned a lot there, but honestly I feel I was just having fun, being a happy doggo and getting a lot of treats. All the teachers at the school know my name and I feel like a star!
Sniff, sniff. I think Mama is cooking in the kitchen. I gotta go. She always drops something on the floor when she cooks. Bye! See you around!
Kibbles's owner, Zhiyin, had this to say:
As first-time dog parents, we learned so much on how to handle our fur baby from all the amazing trainers at Zoom Room. We love the loving and encouraging atmosphere here. Thank you, Halley, Michael, Claire and all the other trainers and staff!