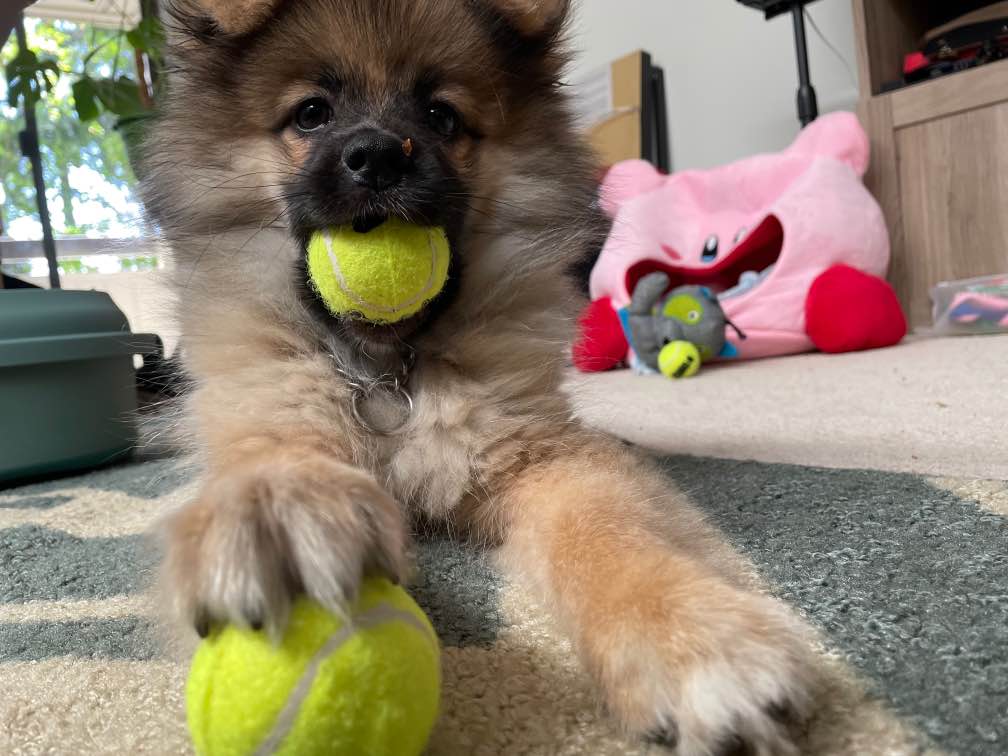 Woof! My name is Hugo and everyone says I'm a little doggo but I don't see it! I'm a 4 month old pomeranian so I still have lots to learn.
I'm honored to be Bellevue Zoom Room's first ever dog of the month! I love coming to training to see my bestie, trainer Michael. He gives me all the best treats so he's my favorite! I'm a shy little boi but since going to Zoom Room and dog parks, I've become more confident playing with other doggos. It just takes me a little bit to warm up. I've also gotten very good at puppy push ups. I'm going to be a strong boi!
One of my doggo best friends is Pocari a Samoyed puppy. He's a lot bigger than me but he lets me bully him and we have so much fun whenever we have play dates!
I love jumping on the couch and climbing all over the place. I can't wait to try puppy agility at Zoom Room! Mom, Dad, and trainer Michael think I would be really good at it. And if not, at least I'll be very cute trying!
Hugo's owner, Sarah & Matt, had this to say:
We're so proud of our little guy!