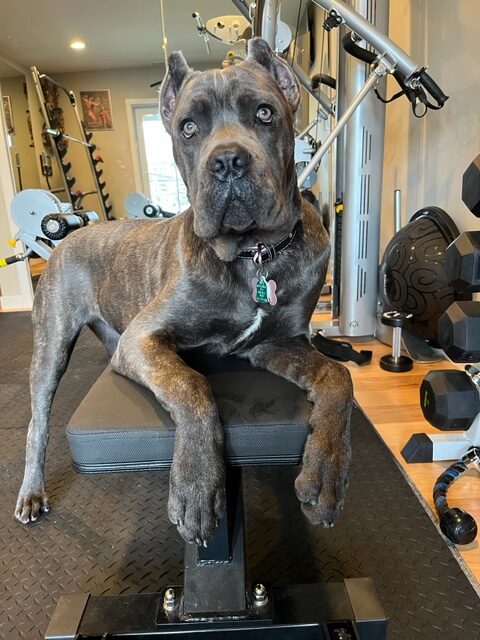 When I left Idaho for my new home in Bellevue, I dearly missed my siblings. Luckily, my new family helped me adjust quickly – I also had 3 new pack friends in my new home!! I love going on car rides and playing tug-of-war and fetch. I am very food and praise motivated which makes for easier learning. I love snuggling with my family and alerting them to anything suspicious – like those black garbage bags that appeared out of nowhere! I think it's a lot of fun to help my mom with vacuuming and mopping by sticking my head between her legs from behind, with a toy for her to pull on while she works! I also love meeting new people and exploring new places – and it's so much fun to eat anything I find on the ground wherever we go – unfortunately, mom takes these things away from me.
Gucci's owner, Chris & Rob, had this to say:
Gucci has been eager to please since we brought her home at 10 weeks. She is tolerant of training, grooming, the 3 other dogs she lives with and the "rules" of the house. The Zoom Room weekly training with Halley has been very valuable for us and is an important building block to a happy household and mutual respect and clear communication.

We are very happy with the steps forward we have taken as a family/pack and look forward to continuing the pathway.