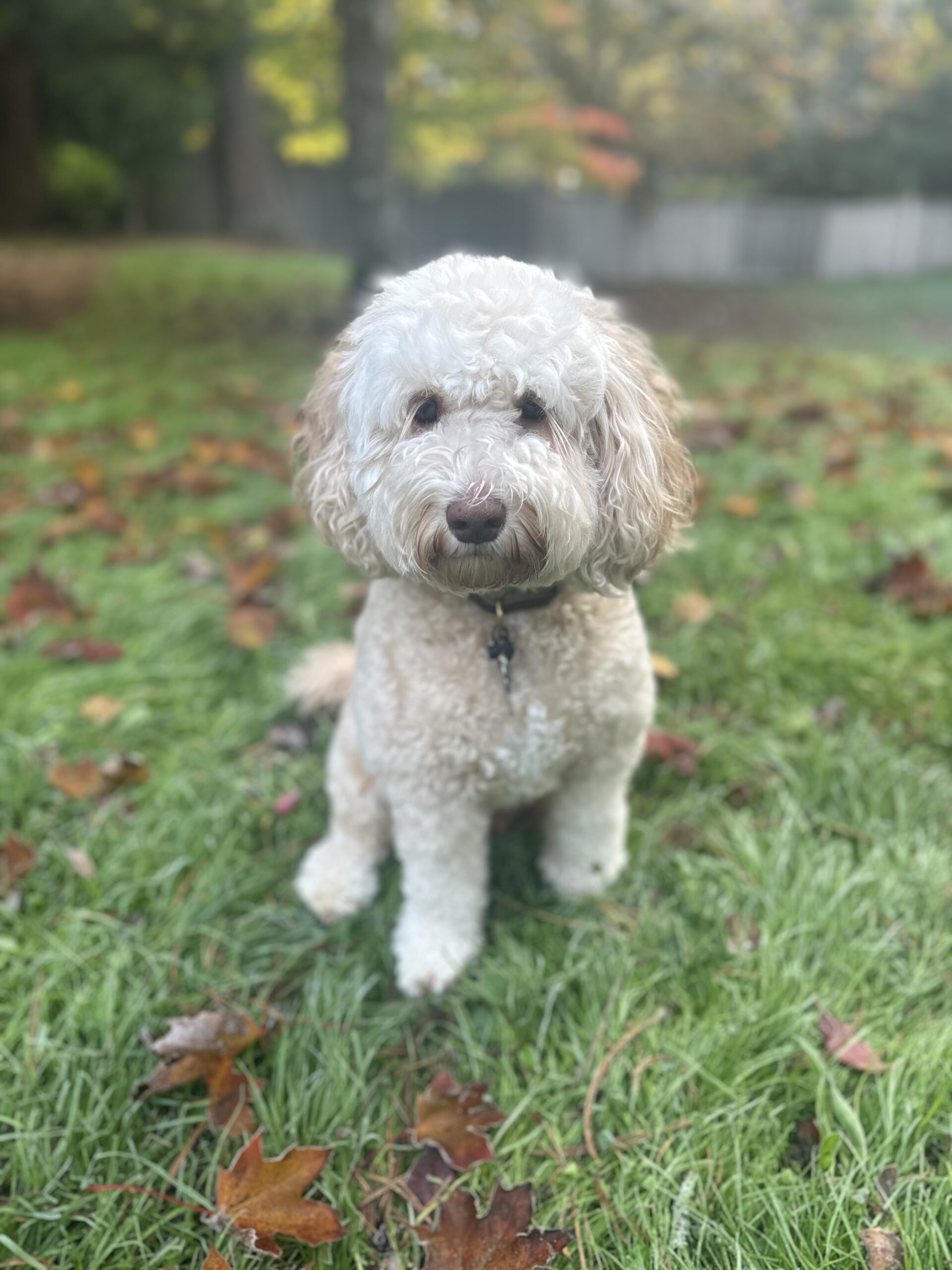 Hi! I'm Beau and 3 year old Double Doodle (my mom is a goldendoodle and my dad is a labradoodle) originally from Idaho, born May, 2020. I guess you can call me a pandemic puppy. When I met my mom, it was love at first sight! I'm her only child and she enjoys spoiling me.
I've been attending the Zoom Room since I was a puppy. Starting with Puppy Obedience and making my way through all the Agility classes. Agility is the highlight of my week! I enjoy the mental stimulation and tough obstacles, and the best part, I get to do it with my mom. I love all my Zoom Room friends, old and new (Seattle and Bellevue)!
When I'm not at the Zoom Room, I enjoy taking long walks and playing with all my friends. I also learned I enjoy golfing, my mom finally found a course that allows dogs and it's the best thing ever. Any time I get to spend with her, is always the best
Beau's owner, Kristen, had this to say:
Beau is full of joy and the happiest dog you will meet. His purpose in life is to make everyone feel loved. He is also the smartest dog I've met and has a nose that can sniff peanut butter from across the house. We have truly enjoyed our years at the Zoom Room. I've watched my happy, playful and very stubborn puppy grow into a happy, smart, athletic and, somewhat, patient good boy.