Celebrate Take Your Dog to Work Day at Zoom Room Austin!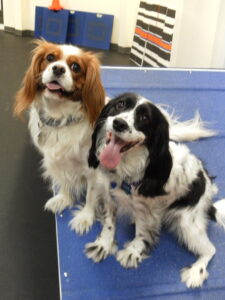 Take Your Dog to Work Day was created to celebrate the great companions dogs make and to encourage their adoption from humane societies, animal shelters and breed rescues. Whether you are taking your pup to work with you or not, we invite you to celebrate this great annual event with a Canine Social Hour at the Zoom Room!
Your $5 donation will go directly to the Animal Trustees of Austin to help them in their efforts to provide low-cost wellness and spay/neuter programs to the Austin community.  We'll be offering drinks, snacks, and of course a great opportunity to socialize your dog!  Even if you can't take your dog to work, you can always bring them to the Zoom Room!