New fall session is here!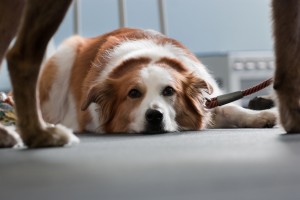 Does this look familiar?  Put a smile on your dog's face and sign him up for some fun training courses at the Zoom Room Austin.  We are excited to start our Fall sessions of agility and obedience courses this week at our indoor facility.  Dogs love their exercise, and it truly benefits both their physical and mental health. Plus, they get to spend time playing with their favorite person – you!!
The ASPCA has some great tips for exercising your pets as the weather starts to turn cooler.  At the Zoom Room, we like to emphasize how beneficial training classes are to our pets, and as the ASPCA points out, this physical activity can be enjoyable for owners too!  Our facilities are of course clean and temperature-controlled, but more than that, indoor training is a FUN way to exercise your dog and give him playtime that will stimulate your pet's need for mental challenges.
There are a few openings left in some of our classes, so if you haven't already done so, please be sure to register soon.  And as always, if you are looking for some guidance on the best classes to suit you and your pet, we would be happy to speak with you! Just give us a call at 512-371-1223 and press 3 to speak to the trainer.
See you soon at the Zoom Room!