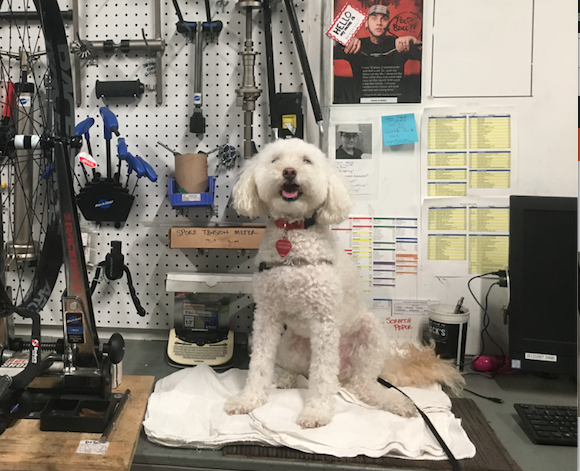 Bella and her mom, Rachel, have worked their way through Agility while working to build Bella's confidence. Seeing her come out of her shell has been extremely rewarding, and the Zoom Room staff are so proud of the progress she has made!
Congratulations, Bella and Rachel!
Favorite Toy: blankets and pillows
Favorite Treat: chicken topped with whipped cream
Favorite Activity: cuddling with her humans
Favorite activity at the Zoom Room: getting cheese or hot dogs after conquering an obstacle in Agility
Bella Louise's owner, Rachel, had this to say:
Bella was adopted from the Houston Poodle Rescue in 2015 and quickly became an essential member of the family. She is very human-oriented, and is usually very interested in whatever her humans are doing. She especially loves hiking, camping, and learning new things. Agility classes at Zoom Room have helped her gain confidence, and provide special bonding time.