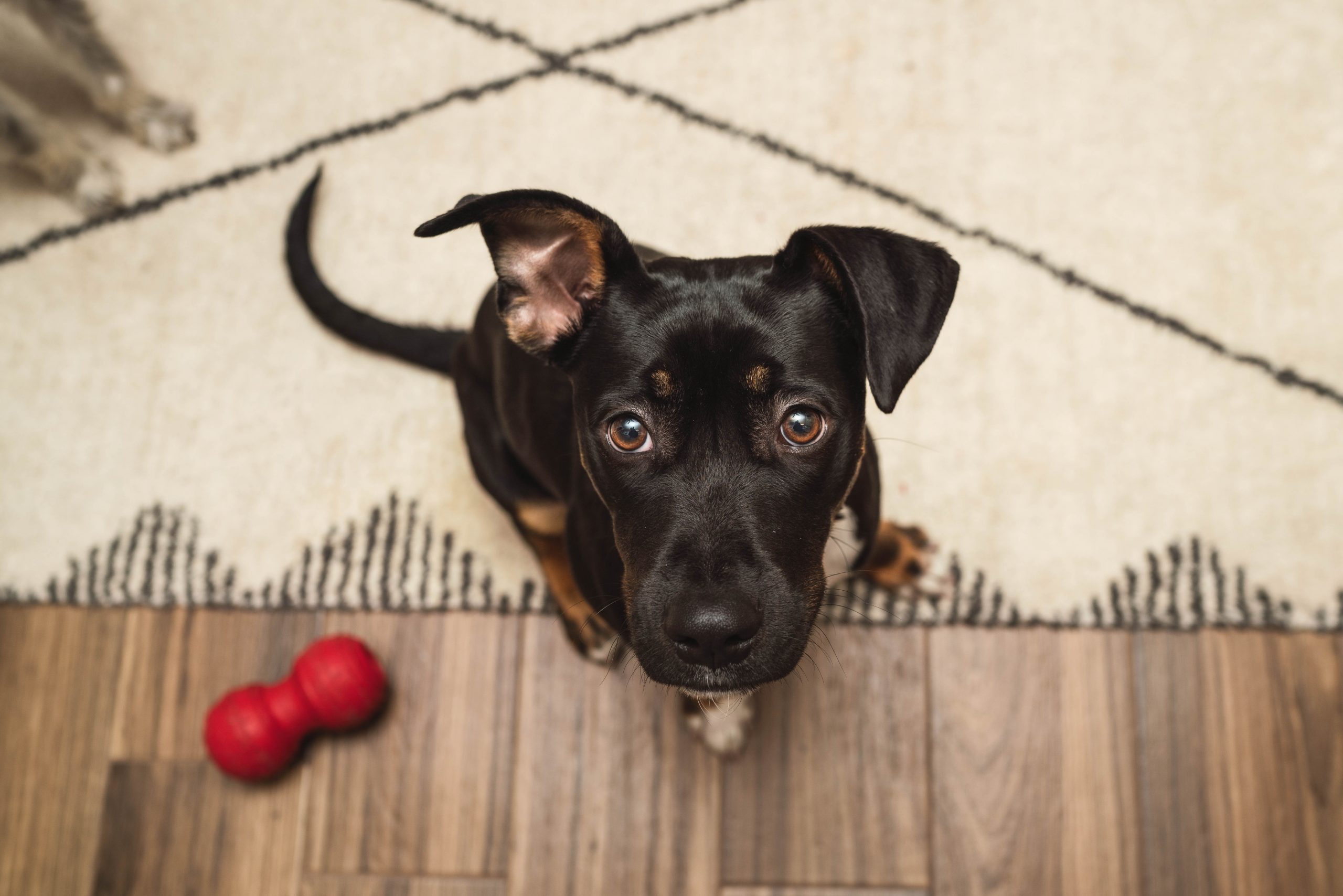 While Frankie has only been part of the Zoom Room family since February, her and her mom have quickly worked their way from our beginner Puppy class to Obedience 3. Frankie has also shown a love for agility training – she mastered Agility 1 in no time!
Congratulations to Frankie, and her mom Alicia, for their team work and dedication!
Favorite Toy: fuzzy squeaker, rope tug
Favorite Treat: Frankie LOVES treats – but especially Real Meat & a frozen Kong with pumpkin
Favorite Activity: loves to chase & be chased – especially the pool vacuum, swimming, and staying close to her mom at all times
Favorite activity at the Zoom Room: seeing her favorite trainers, greeting all the people, TUNNEL!
Frankie's owner, Alicia, had this to say:
We adopted Frankie from APA! at the end of December last year when Frankie was almost 6 months old. We met her in foster and she leapt right into my lap immediately, just like she does today. Our other dog Lucy also gave her the green light at the meeting with a friendly tail wag, and we knew she was meant to be ours. We've had her going on 9 months and she is the best, most loving companion. She never wants to leave my side and she's eager to please.

We joined Zoom Room in the spring so that we could make sure that Frankie would grow into the best dog she could be, and she certainly is! Zoom Room has really helped her confidence and trust in herself and others. She loves to give good morning kisses and must sleep under the covers like a human at night with just her head out. She's brought so much joy and love into our life, especially during this pandemic. I'd say her favorite place has got to be Zoom Room and we're so thankful for the staff and their constant support!

Thank you, Zoom Room!

<3 Frankie + Alicia