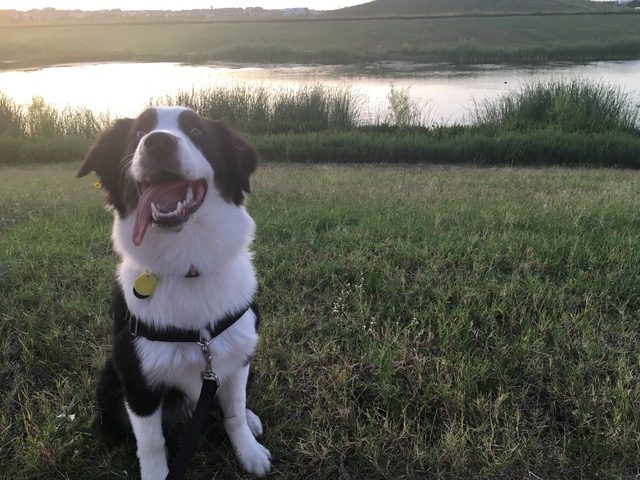 Congratulations to Birdie, our September Dog of the Month! Birdie started with us in Preschool in March of this year and it's been lots of fun watching her grow. She is a very smart girl and brings lots of enthusiasm to class.
Great job, Birdie (and mom, Tara)!
Favorite Toy: squeaks and tug toys
Favorite Treat: cheese is the top of the list, followed by lamb tripe and any flavor Wild Meadows minis
Favorite Activity: agility at Zoom Room, making new dog friends
Favorite activity at the Zoom Room: playing with her puppy friends, learning agility and good manners, and tricks!
Birdie's owner, Tara, had this to say:
Birdie is an 8 month old Aussie. She's a blast and full of energy – we have so much fun with her! With all of that energy, we try to keep her mind and body moving with learning new tricks and new sports! We started her in agility at Zoom Room as quickly as we could (which she loves) and we just started with dock diving last week (she did so great)!

She's never met a stranger or a stranger's dog. Her favorite pastime is playing with anyone and everyone. You will usually find her quickly moving through a crowd trying to say hi to everyone— little social butterfly.

We can't wait to keep teaching her new things.