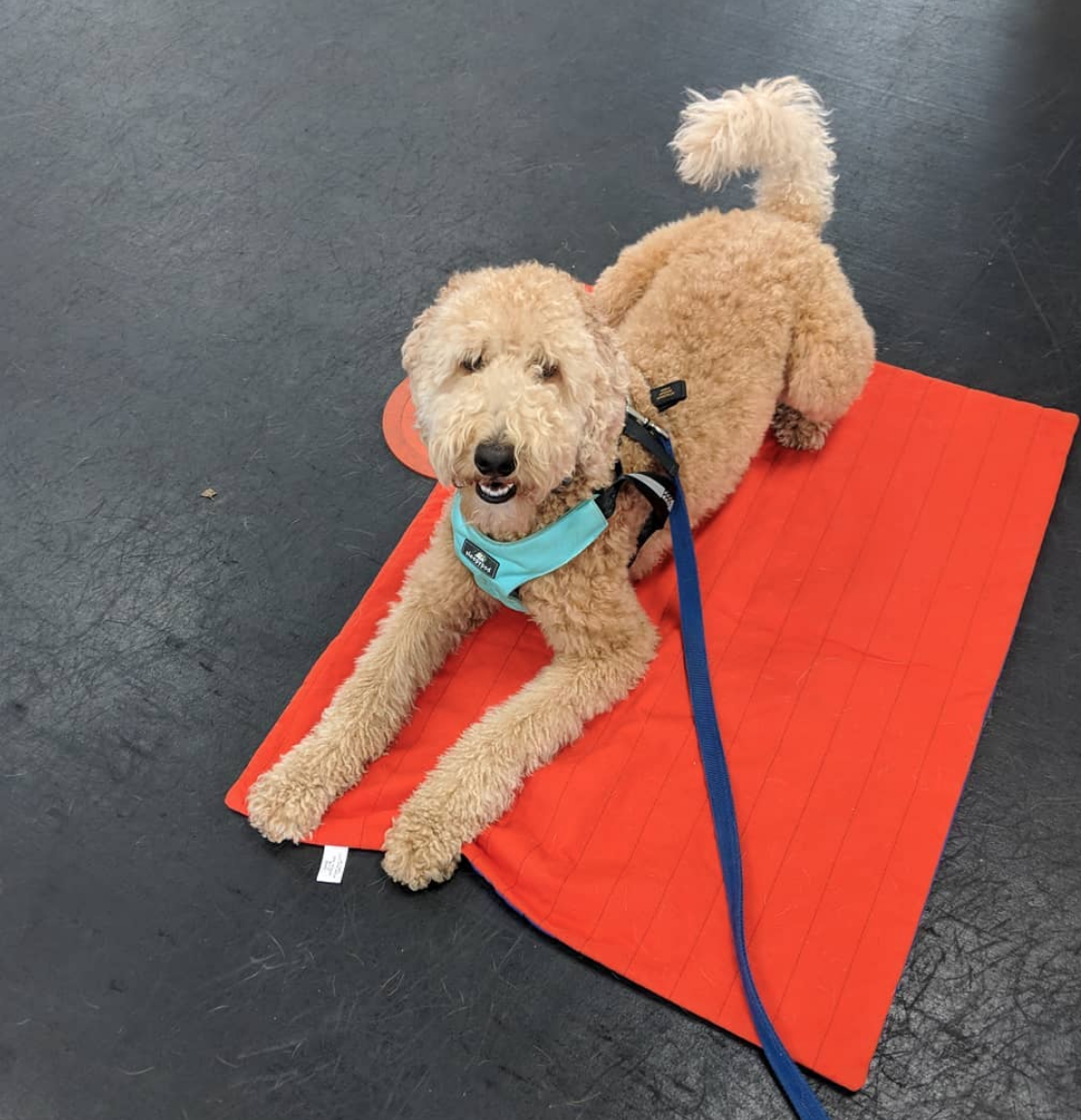 Darwin (and his humans, Clarissa and Victor) were nominated for Dog of the Month by their trainer, Cathy. Darwin has been working hard in Obedience class – they started in our Obedience 1 class, and just graduated into Obedience 3! We have seen a huge change in his focus, and are excited to see how they continue to grow as a team on their training journey.
Congratulations, Darwin, Clarissa and Victor!
Favorite Toy: tug platypus and a ball
Favorite Treat: venison jerky and beef liver
Favorite Activity: watching dogs and people pass by from his balcony, wearing costumes
Favorite activity at the Zoom Room: meeting new dogs and getting a special treat for graduation
Darwin's owner, Clarissa & Victor, had this to say:
Darwin was adopted from Lake Country Labradoodles in Sulphur Springs, TX. He used to be a very shy dog but developed into an outgoing, sweet boy that loves meeting people and dogs alike. He is very playful and our classes with Zoom Room have helped us build a stronger bond and understanding with Darwin so we can better meet his play needs and reinforce good behavior. We are really excited to start training towards a CGC certification and look forward to more fun and exciting times with our lovely boy.