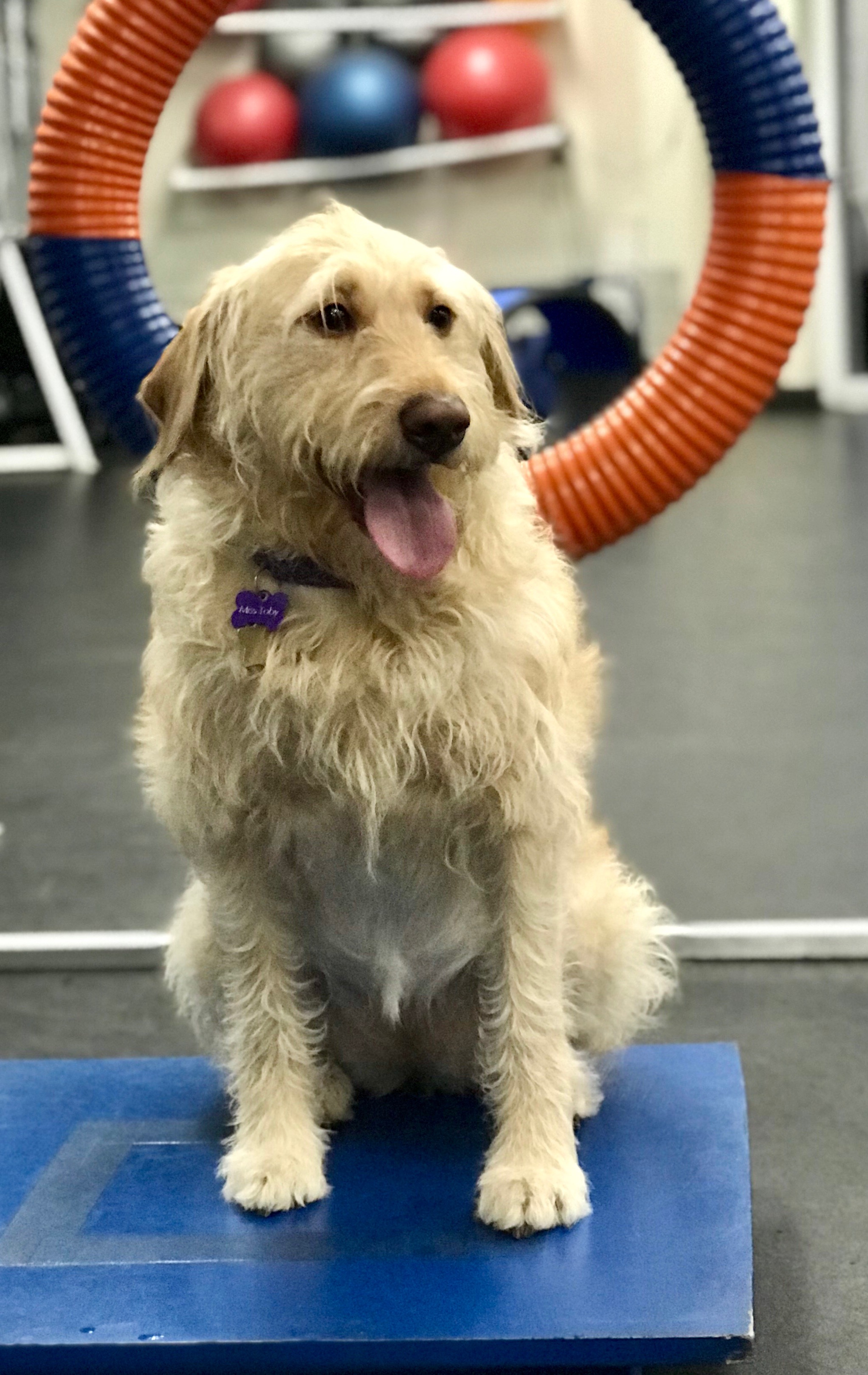 Miss Toby started with us in Puppy Preschool, and has worked her way through our classes! She's graduated from Obedience 1 and 2, and recently moved into Agility 4. She is a very smart girl, and always happy to see her friends. Miss Toby, and her mom, have done a great job working on her focus and have dedicated a lot of time to her agility training. We are so excited to see her start in our Agility League soon!
Favorite Toy: tug rope, squeaky toy
Favorite Treat: cheese, liver treats
Favorite Activity: chasing the cat, finding a rock (the biggest one) to carry around everywhere and try to sneak inside the house
Favorite activity at the Zoom Room: agility class
Miss Toby's owner, Sadi, had this to say:
Miss Toby is a 65lb Labradoodle from Tyler, Texas. She wants to be just like her big brother, Moby, who was Dog of the Month in April 2012! She is following in his footsteps and loves agility. We can't wait to start Agility League!