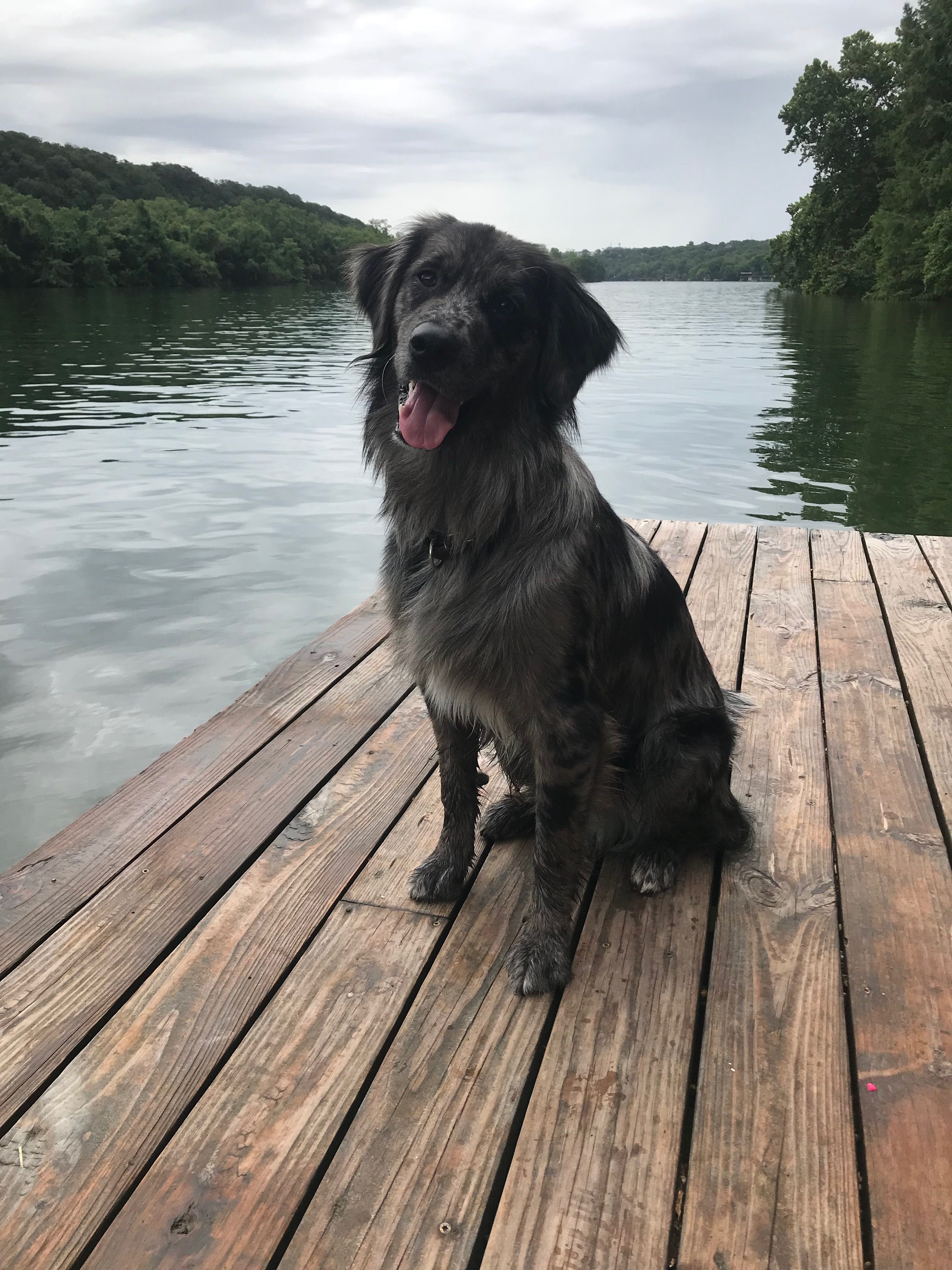 Benny is one of the happiest, most fun loving dogs at Zoom Room! He has become an extremely confident boy and always knows how to make his trainers smile and is a friend to all – dogs and humans.
Congratulations to Benny, and his mom Emily, for being our November Dog of the Month!
Favorite Toy: his giant Lambchop
Favorite Treat: gibson's bacon
Favorite Activities: swimming, cuddling, bird watching
Favorite activity at the Zoom Room: making new best friends every class, all things agility – but especially barreling through the tunnel
Benny's owner, Emily, had this to say:
Benny is half Australian Shepherd and half Golden Retriever (the perfect mix of brains, beauty, and clumsiness!). He was a very nervous boy when he was younger and came to Zoom Room to gain some confidence… it's possible he's gained too much.

He has a rare hearing impairment in which he can't hear his mom tell him to sit in front of an Agility obstacle unless his trainer is nearby. Doctors determined an official diagnosis of "Sitsforcheese" (anything for cheese!)

Benny loves to work! His favourite job is to carry the mail.