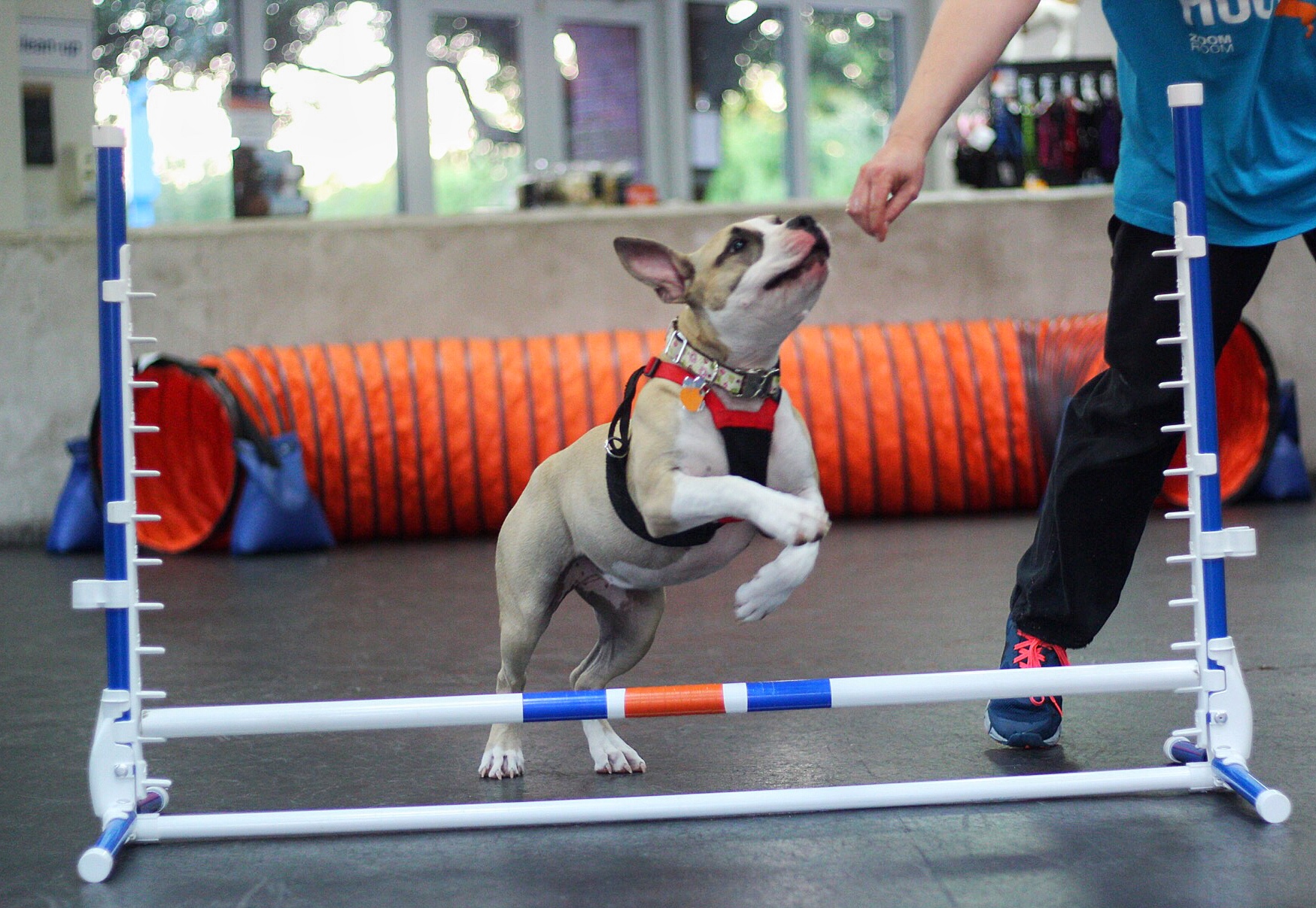 Gogo has been part of the Zoom Room family since 2018, and quickly worked her way up the class ranks. She is such a happy, loving dog who is always excited to work and have fun. Congratulations to Gogo, and her mom Heather, for all their hard work!
Favorite Toy: anything her sister has
Favorite Treat: cheese
Favorite Activity: playing tug with her sister Beatrix, chasing squirrels, snuggling her parents
Favorite activity at the Zoom Room: meeting every dog and person possible, running up and down the a-frame
Gogo's owner, Heather, had this to say:
Gogo has been coming to Zoom Room since she was 5 months old when we rescued her from the Austin Animal Center. Now at 1.5 years old, she has worked her way to Obedience 3 & Agility 3! She is a very friendly & happy dog, and loves to meet all the dogs and people she can. Every day is the best day ever to Gogo & she wants everyone she meets to feel that way too!