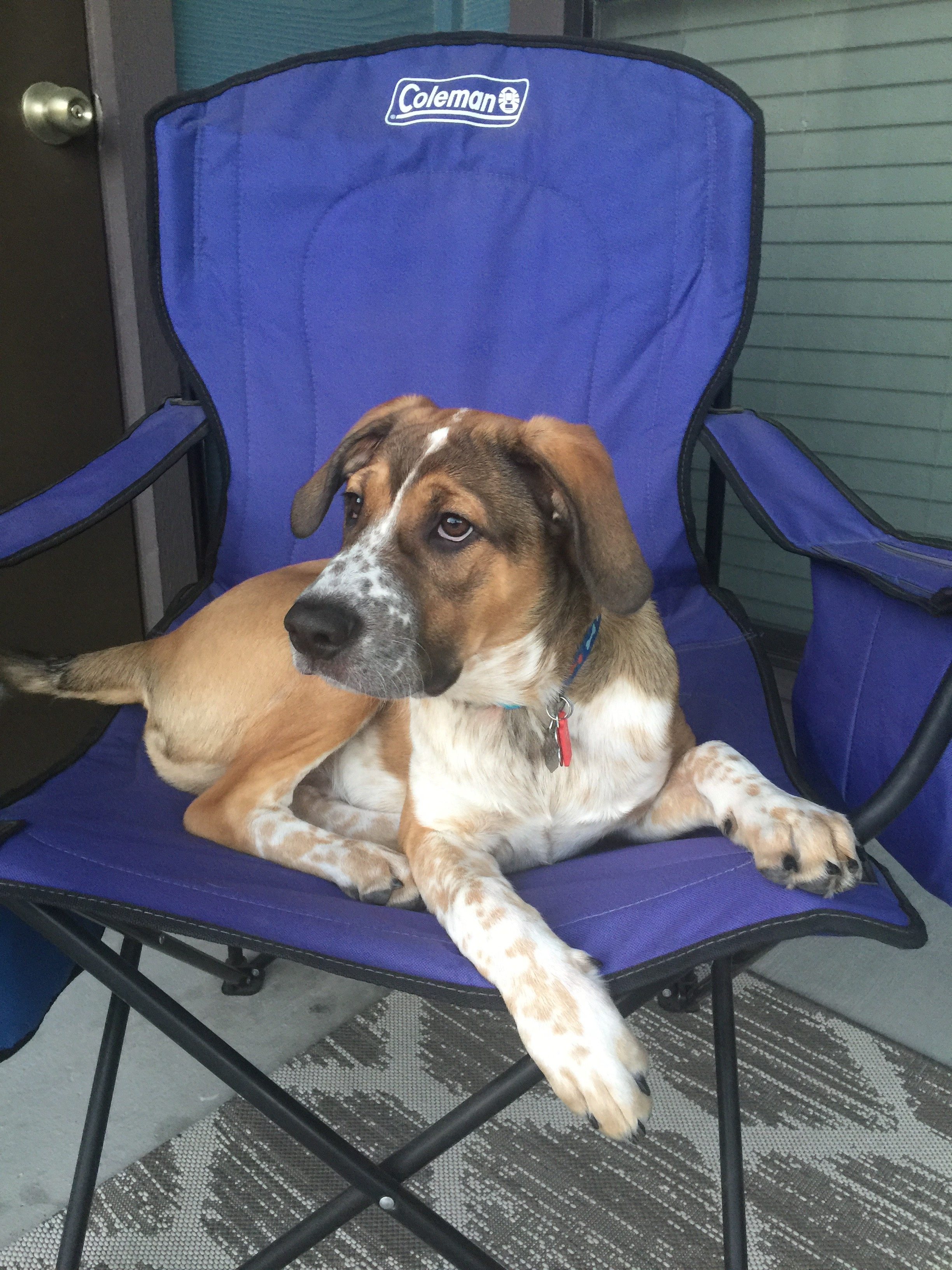 Theo was nominated by his trainer, Nikki, as our March Dog of the Month. Along with his owners, Jennifer & Nate, Theo worked extremely hard to graduate Obedience 1 and learn how to be a Very Good Boy!
We love seeing families committed to learning with their dogs and strengthening their bond and communication skills – and Theo's family is a great example. Congratulations!
Favorite Toy: chuck-it ball
Favorite Treat: anything fish – the stinkier, the better! Theo also loves beef knuckles and bully sticks
Favorite Activity: people watching, sleeping upside down, playing fetch – he would chase his ball all day if he could!
Favorite activity at the Zoom Room: practicing the "touch" command
Theodore's owner, Jennifer & Nate, had this to say:
Theo is about 15 months old, and was actually born on Thanksgiving Day! We're not quite sure what breed he is, as the litter of 9 puppies all looked completely different.

Theo loves to play fetch, and if you know how to throw a ball, you're guaranteed to be his new best friend. He gets so excited when we go "bye bye" to go to school at Zoom Room. He is still learning to be a good boy – thank you to Zoom Room and Nikki for giving us the tools we need to raise Theo to be the best doggo!