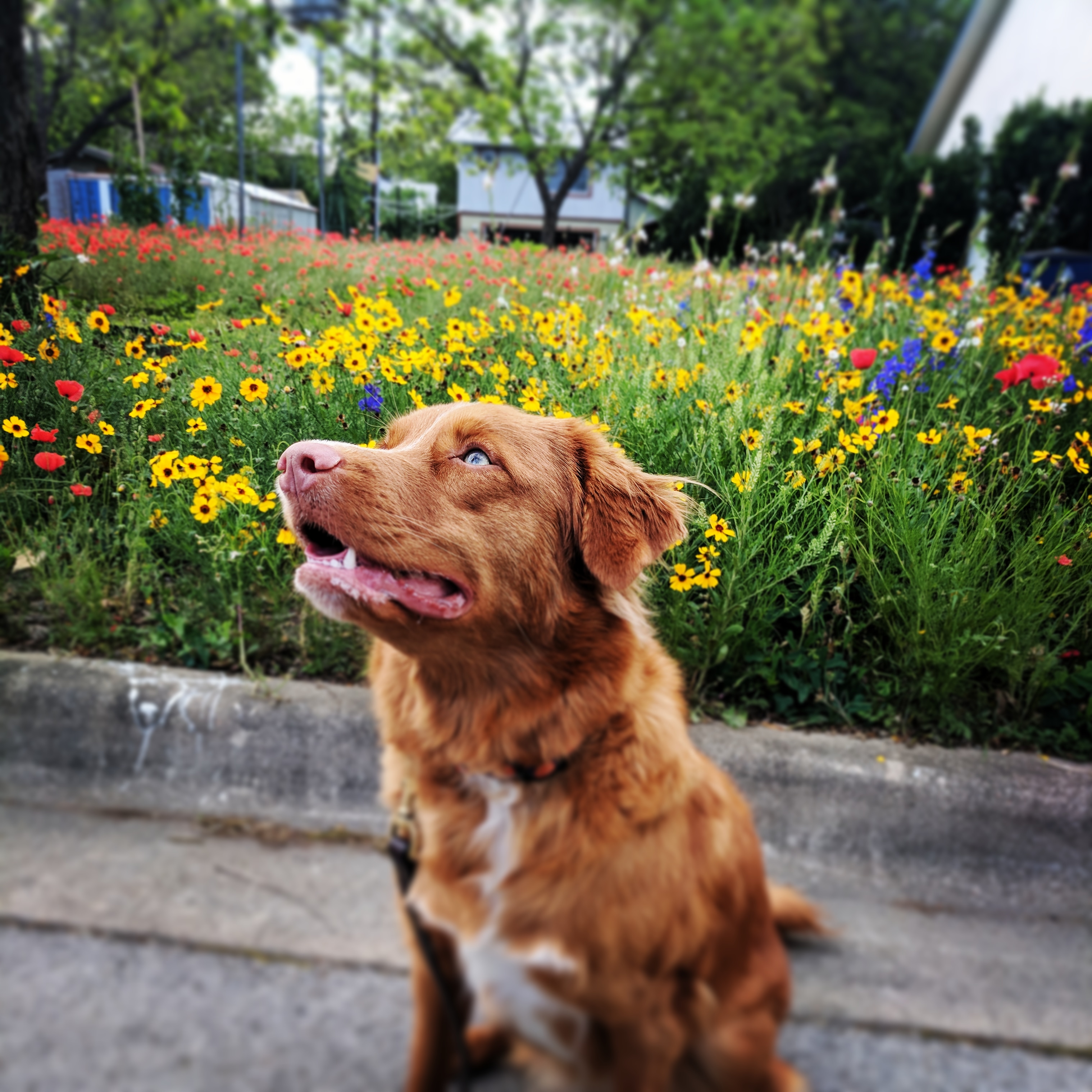 Meet Brisket, also known as Kit!
Kit has been coming to Zoom Room since she was about two months old! Her parents, Lindsay and Alex, started her in Puppy Preschool, and together they have worked their way up to Obedience 3. Kit also loves agility, and is currently in Agility 2. She is a very happy, excited, and loving pup!
Congratulations, Kit!
Favorite Toy: her stuffed puppy, "pup pup"
Favorite Treat: salmon, blueberries
Favorite Activities: playing fetch at the park, swimming at Barton Springs, and doing Agility
Favorite activity at the Zoom Room: agility – especially jumps!
Brisket's owner, Lindsay & Alex, had this to say:
Brisket, AKA Kit, was born in Texas on February 8th, 2017. She is a Nova Scotia Duck Tolling Retriever.

Her best friend is our neighbor's cat named Jack – with his red and white markings, he looks like a cat version of Kit.

Kit has slept with her stuffed puppy, "Pup Pup", every night since she was 8 weeks old! She falls asleep with Pup Pup in her mouth while hugging it. Pup Pup helps calm her down.

Kit's favorite way of showing affection is by licking your face and ears. When she greets people, she usually spins in circles because she's so excited! She is on her best behavior while walking on a leash, and is currently working on a "leave it" trick where she holds treats on her paws and doesn't eat them!