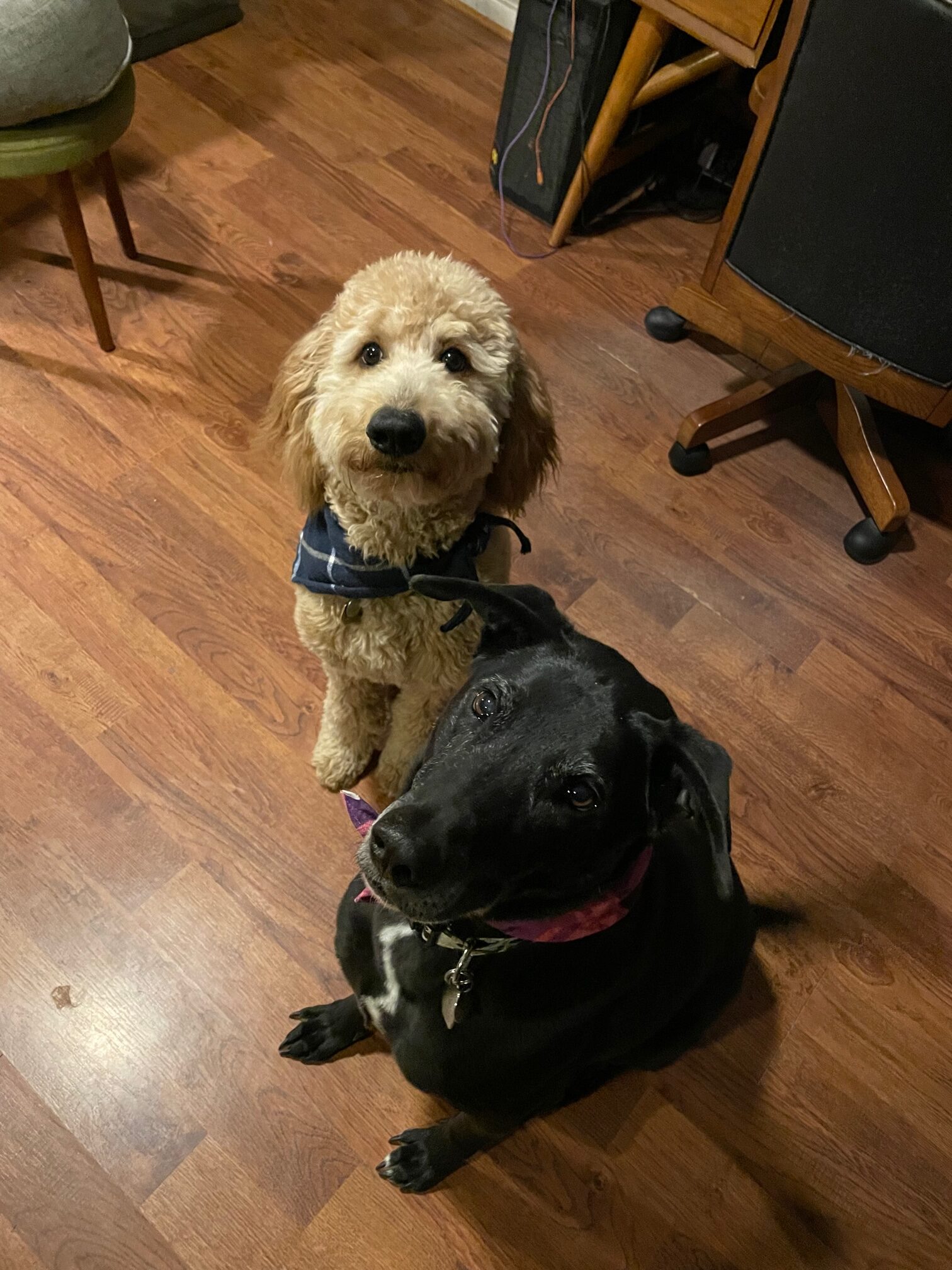 Congratulations Bonnie and Melissa! Over the last year, we have watched Bonnie go from an excitable, bouncy, goofy puppy to a slightly-less bouncy, lovable, very good girl. Bonnie's mom, Melissa, is a wonderful example of how patience, consistency and dedication will help you succeed – after lots of hard work, Bonnie earned her Canine Good Citizen certificate last week!
Favorite Toy: frisbee, kong wubba monkey
Favorite Treat: peanut butter, salmon jerky
Favorite activity: playing frisbee
Favorite activity at the Zoom Room: seeing her trainers
Bonnie's owner, Melissa, had this to say:
When Bonnie isn't begging to play frisbee, she loves going out and meeting people. People can't resist her smile and wagging tail. She's wonderful with kids and is very gentle with small kids, as long as the parents aren't bothered by her kisses.

She loves to play chase with other doggies and not many can catch up with her, but she is also very gentle and respectful with timid little doggies new to the dog park or new to play with other dogs. She's managed to entice many into a game of chase, or she's perfectly happy to keep them company under a bench while still giving them space.

She loves hiking and is learning to enjoy swimming, so we have a new fun summer activity to enjoy this year.