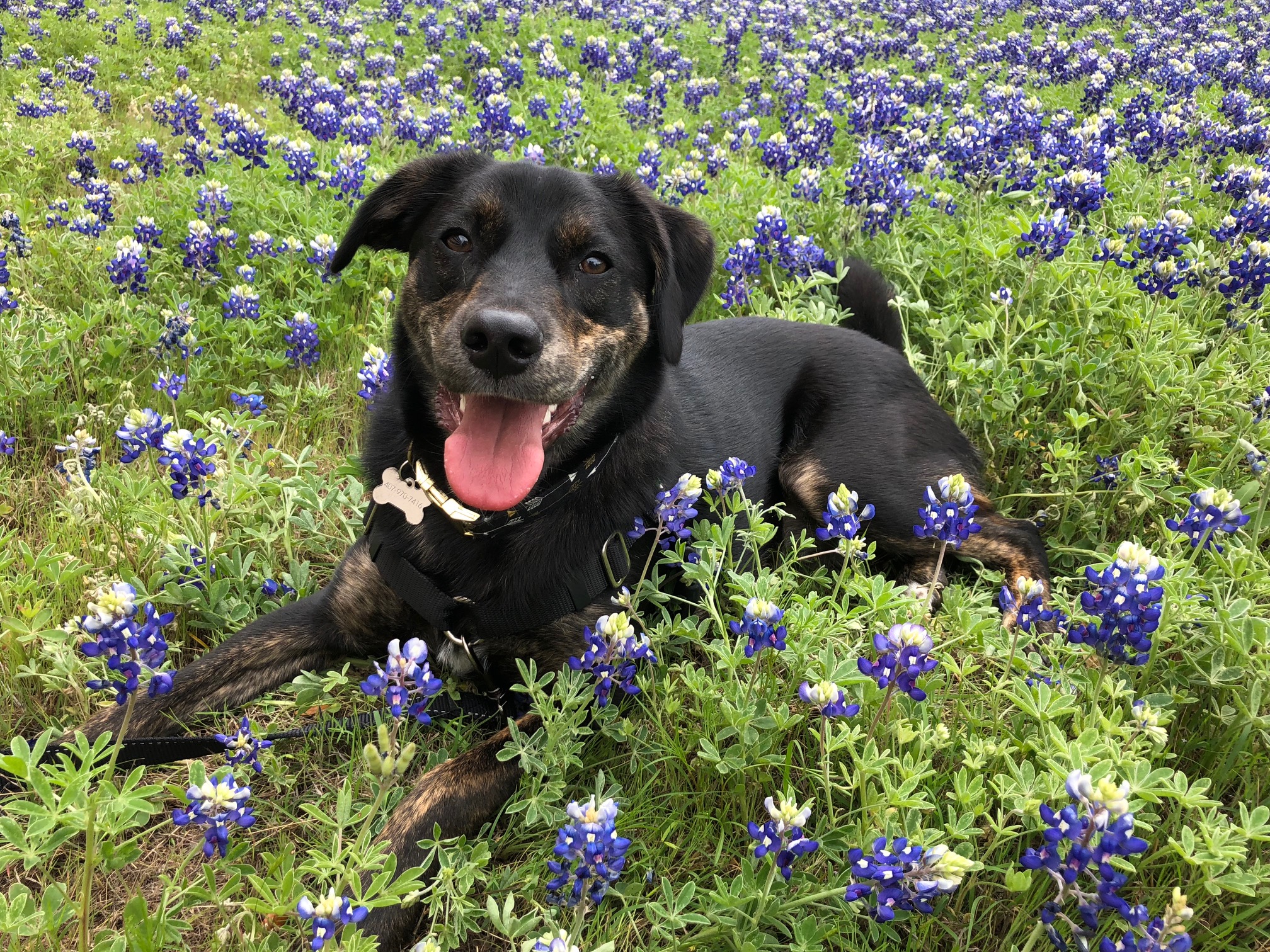 Chrysanthemum has been coming to Zoom Room since he was a small pup. He started out in Puppy Preschool and with lots of hard work and dedication, him and his mom have worked their way up to Obedience 3 and Agility 2!
Chrys also makes sure to attend all the Zoom Room parties, and is always ready to have a good time. He has also completed our Loose Leash Walking AND Come When Called workshops – so he is an extra good boy.
Congratulations Chrysanthemum and Aleisa!
Favorite Toy: every toy is his favorite and deserves an equal chance for love
Favorite Treat: all food is good, but especially cheese
Favorite activity at the Zoom Room: parties, agility, making friends
Chrysanthemum's owner, Aleisa, had this to say:
Chrysanthemum is a lab/supermutt, who I adopted at 8 weeks old from Austin Pets Alive! He chose me as much as I chose him – when I went to meet him and his eight brothers and sisters, he laid in my lap and butt-blocked all his siblings from getting any pets. Things haven't changed much in the 1+ year we've been together…

Chrys loves everyone, and has never met a stranger. All dogs and humans are just great friends he hasn't had the pleasure of meeting yet! If you're one of his favorites, you're also likely to be treated to a nice ear cleaning.

Keep up with this loving, energetic boy and all his antics on his Instagram – @rescuepupchrys