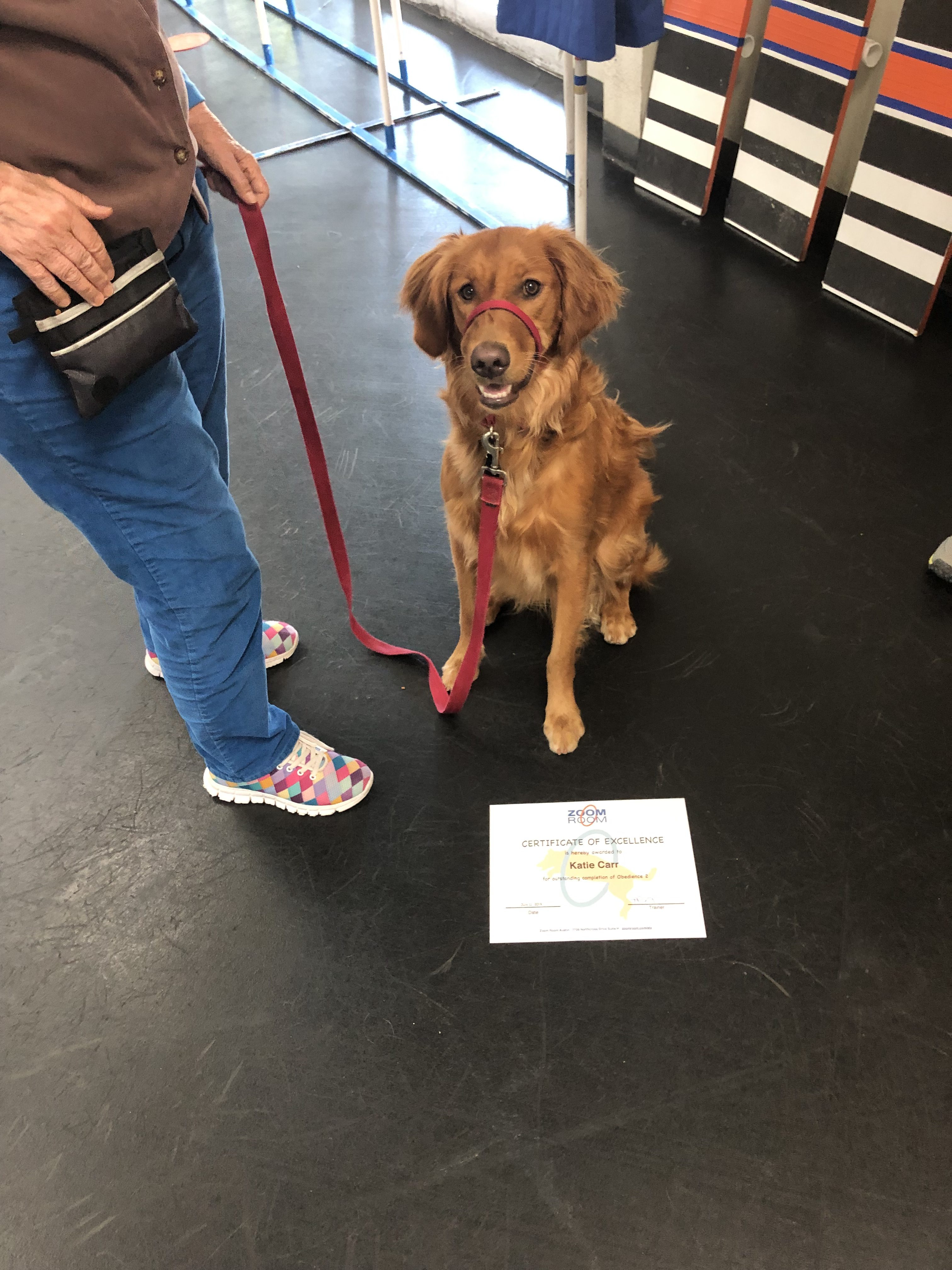 Katie started at Zoom Room as a young puppy and has worked her way through our classes. After lots of hard work and practice with her parents, Katie recently graduated into Obedience 3! We are so proud of the patience and dedication they demonstrate and how far Katie has come. Congratulations!
Favorite Toy: stick, ball
Favorite Treat: no hide, jackalope meatballs, bully stick
Favorite Activity: swimming, fetch, head scratches
Favorite activity at the Zoom Room: working on recall, mat time for Go to Bed
Katie's owner, Jim & Donna, had this to say:
Katie is a fifteen-month-old Field Bred Golden Retriever with more energy than we knew what to do with. We hadn't had a dog in 38 years so we have needed the Zoom Room to help us learn how to focus that energy in a positive direction.

Katie loves people and dogs! At the dog park people say "Here comes Katie, the friendliest dog around!" She goes from person to person placing her chin on a knee inviting a head scratch and a greeting – "Hello! My name is Katie. How do you do!" She loves all dogs and modifies her play according to the size and age of the dog but she is happiest when the dog wants to run and chase and run some more.

Katie's favorite activity is swimming. A perfect day would include a long walk followed by a swim and some fetch, topped off with a rubdown and a nap. Perfection.