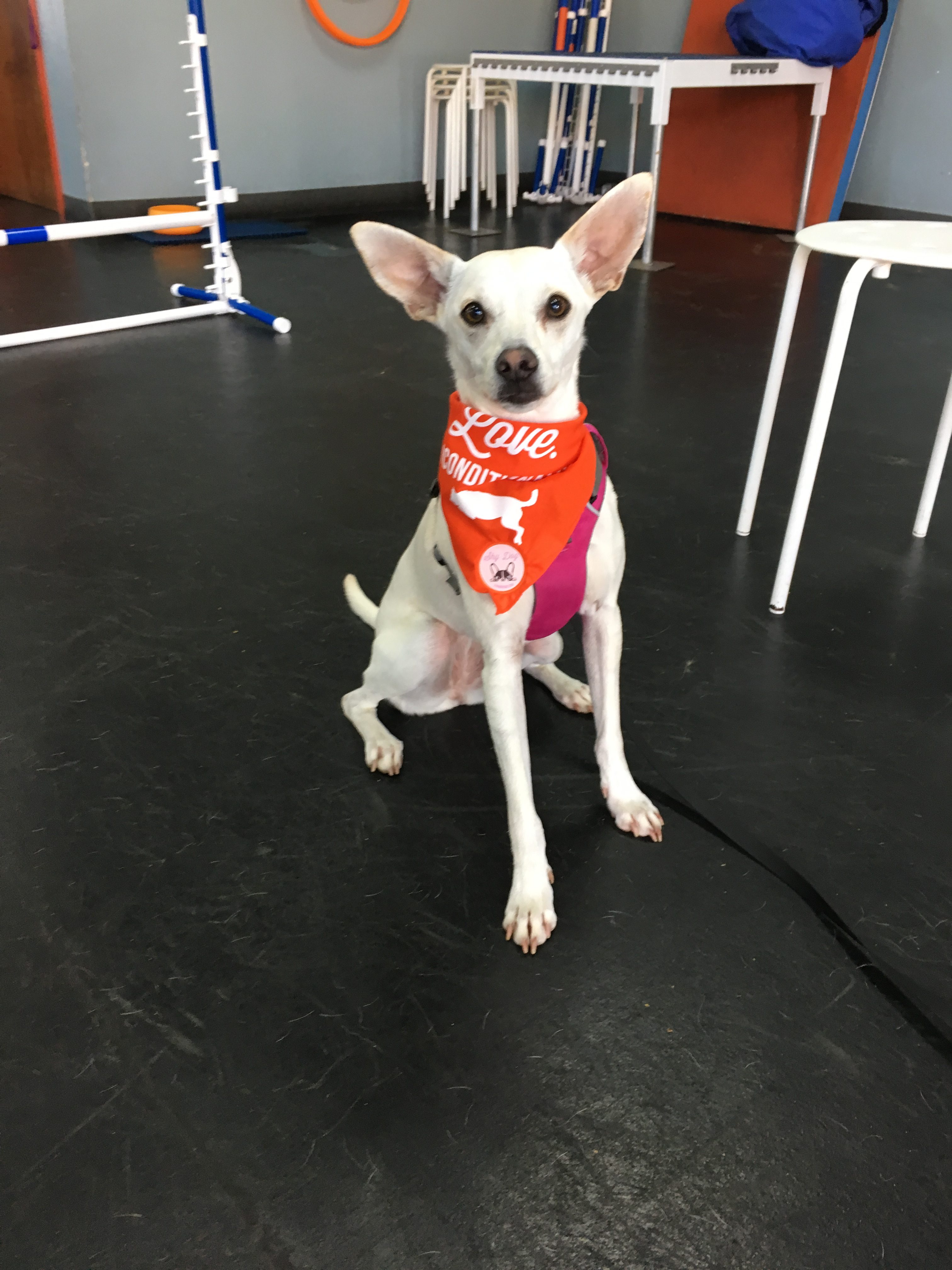 Meet Topaz, our first Dog of the Month for 2019!
Topaz has come a long way since she joined the Zoom Room family two years ago. She has graduated into Obedience 3 and Agility 3, and even completed our Shy Dog workshop! She has become a very brave little girl, and is now going over the teeter with no fear.
Congratulations to Topaz, and her hard-working parents, Liz & Doug!
Favorite Toy: "mouse rat", who lost his stuffing and squeakers a long time ago, or anything her brother has
Favorite Treat: pumpkin, boiled chicken, and cheese!!!
Favorite Hobby: cuddling on the couch with her family
Favorite activity at the Zoom Room: doing a victory lap over the aframe, getting cheese for the teeter
Topaz's owner, Liz & Doug, had this to say:
Topaz is a magical mixture of Schnauzer, Dachshund, Chihuahua, and Siberian Husky, plus a lot of other dogs. Through the incredible work of Austin Pets Alive!, she beat Parvo and we were lucky enough to find each other. When she's not doing agility at Zoom Room, she's a total couch potato who encourages her parents to binge-watch television so they can keep cuddling.