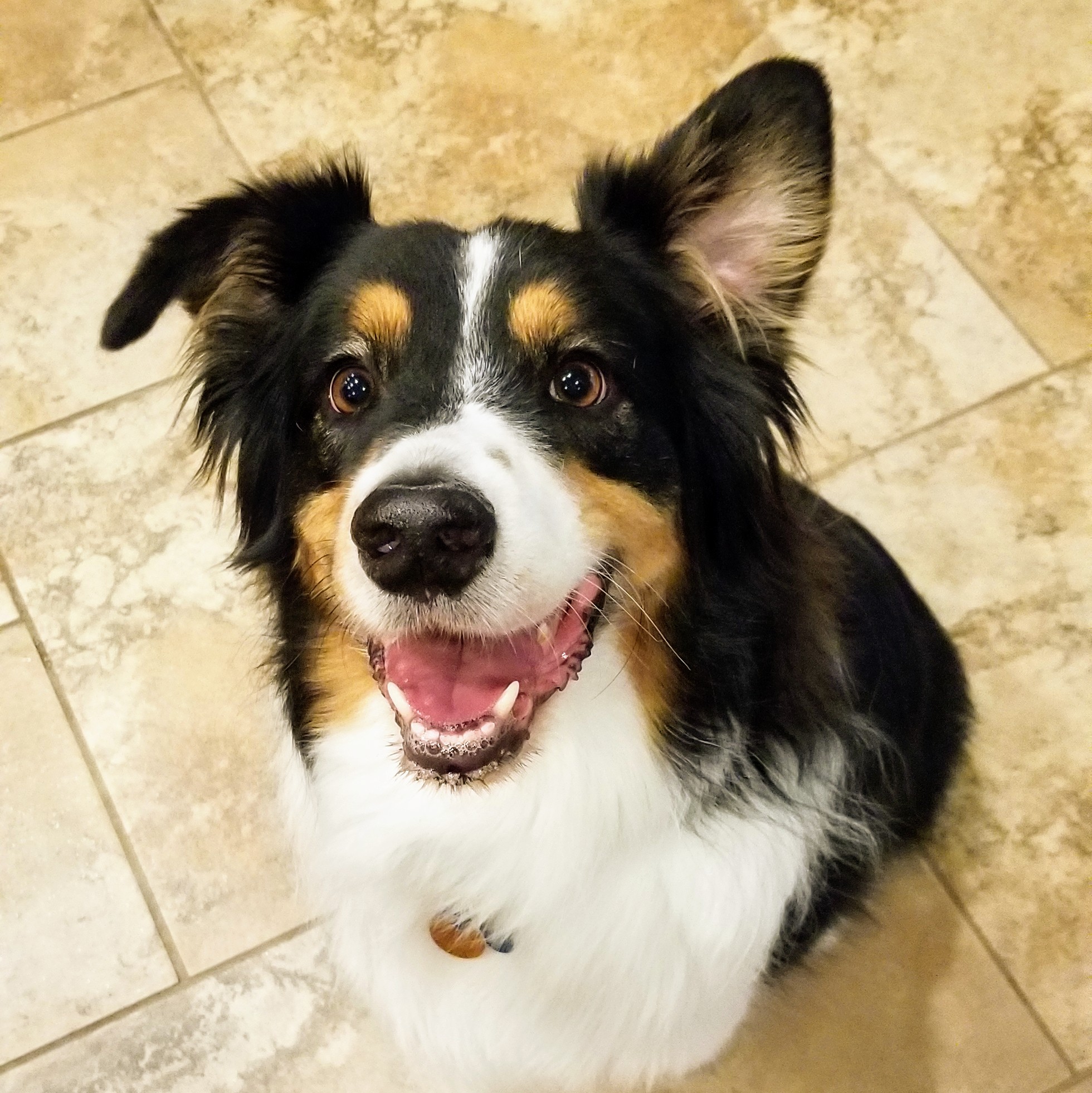 Moose has been part of the Zoom Room family for almost a year and quickly worked his way up in our agility classes – he recently joined in Agility 4 and you can tell how much fun he is having! He always comes into class with a typical Aussie wiggle butt and is so fun to watch run his course.
Congratulations to Moose, and his mom Jocelyn, for all their hard work!
Favorite Toy: anything nearby that he can pick up and hold in his mouth while he greets you
Favorite Treat: leftover cereal milk
Favorite Hobbies: going to the dog park on Saturday mornings, off-leash hikes, and seeing his favorite humans at Zoom Room
Favorite activity at the Zoom Room: AGILITY!
Moose's owner, Jocelyn, had this to say:
Moose will be 6 this year and we are so lucky to have found Zoom Room. We have always wanted to do agility, but right before his 3rd birthday Moose tore his CCL. After corrective surgery, physical therapy, CGC training, and two cross-country moves, we finally made it here!! One of the silliest things lately is seeing him find his "shepherd voice" (which sounds a lot like barking) and confidence in agility with our trainers' help.