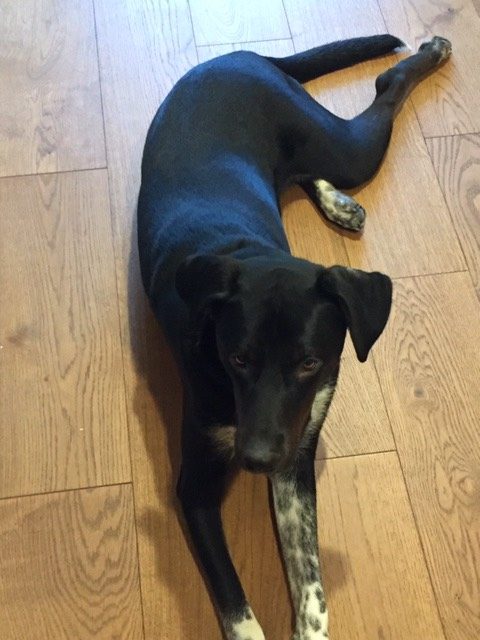 This sweet boy LOVES everyone, and has been working very hard (along with his owners) to greet new friends politely. Jack recently graduated into Obedience 2 and has matured into a very focused boy. Congratulations, Jack!
Favorite Toy: balls (preferably tough ones he can't chew up), anything his sister Sally has (because any toy she has is obviously THE BEST)
Favorite Treat: hot dogs, tuna juice on his food as a special treat
Favorite Activity: going on walks to smell everything (especially deer), riding in the front seat of the car with the window down
Favorite activity at the Zoom Room: coming to class and meeting new friends, getting to play with those friends, and smelling all the treats
Jack's owner, Cathy & Martha, had this to say:
Jack really loves to play with his sister, Sally. They have made up their own special games, mostly of the "Chase Me, I have what you want" variety. Sally is the boss, so he has to play by her rules.

He is very expressive, and shows his feelings with sighs and whines when he's frustrated. When he's happy, he has a monster tail wag!