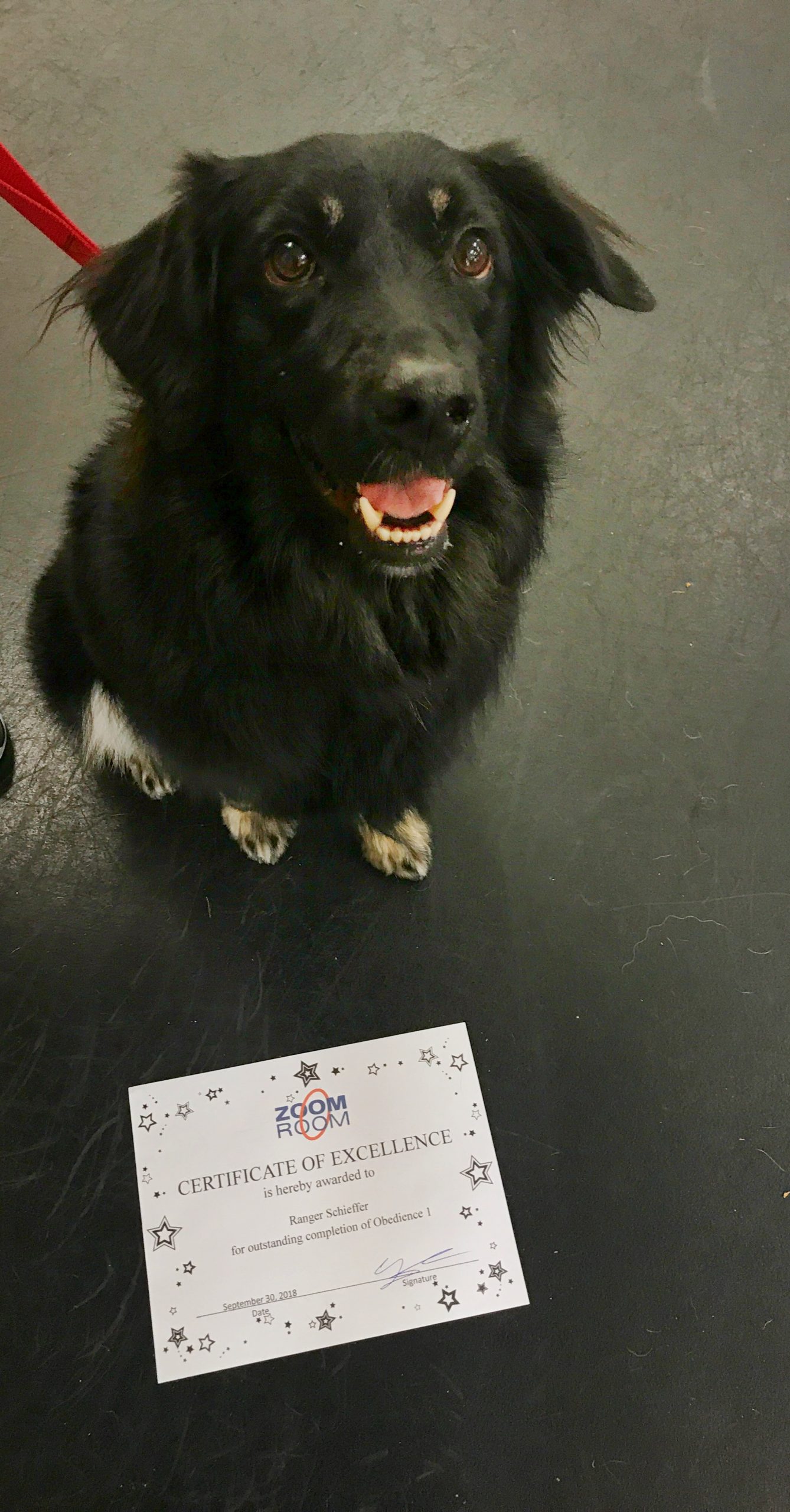 Ranger and Shelly have been a member of the Zoom Room family since the summer of 2018 and in that time, they have put in tons of work building their relationship and communication! This awesome team have worked hard to channel Ranger's Aussie energy in agility, and you can tell how much he loves it. Congratulations to our last Dog of the Month in 2019!
Favorite Toy: he loves squeaky toys and his new favorite is his disc!
Favorite Treat: cheese, Wild Meadow jerky (especially duck)
Favorite Activity: playing frisbee, doing agility, chasing squirrels
Favorite activity at the Zoom Room: doing agility with his trainer, Nikki
Ranger's owner, Shelly, had this to say:
Ranger is a rescue dog he was owner surrendered because he was too much dog for them (which I can believe)! He doesn't warm easily to people but he loves everyone at Zoom Room and is always excited when we drive into the parking lot. We've really learned how to work with him and channel his energy thanks to everyone there. He's not easy but he's very loyal and on his rare chill moments he loves snuggling next to me in the couch.