Congratulations to our February Dog of the Month!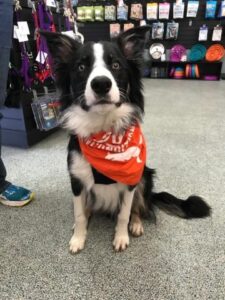 Data – like the character on Star Trek – is a 9 month old Border Collie. He was born on a very hot day in June, and traveled a long way with his mom to come join his new family in Austin! Data also has a brother and sister, who he loves very much.
Data and his mom, Gail, are currently taking Obedience and Agility classes – when Data grows up, he hopes to be in Agility League like his big brother, Taser! When he's not in class, Data also loves to play fetch in the Zoom Room gym; a tennis ball is his favorite toy!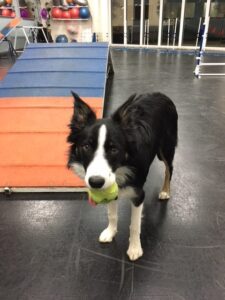 Data's favorite treat is anything freeze-dried…his mom says he's a bit of a snob, whatever that means. When he's not taking classes, Data loves to play at the ranch with all his cousins, and take walks with his brother.
Great job, Data!