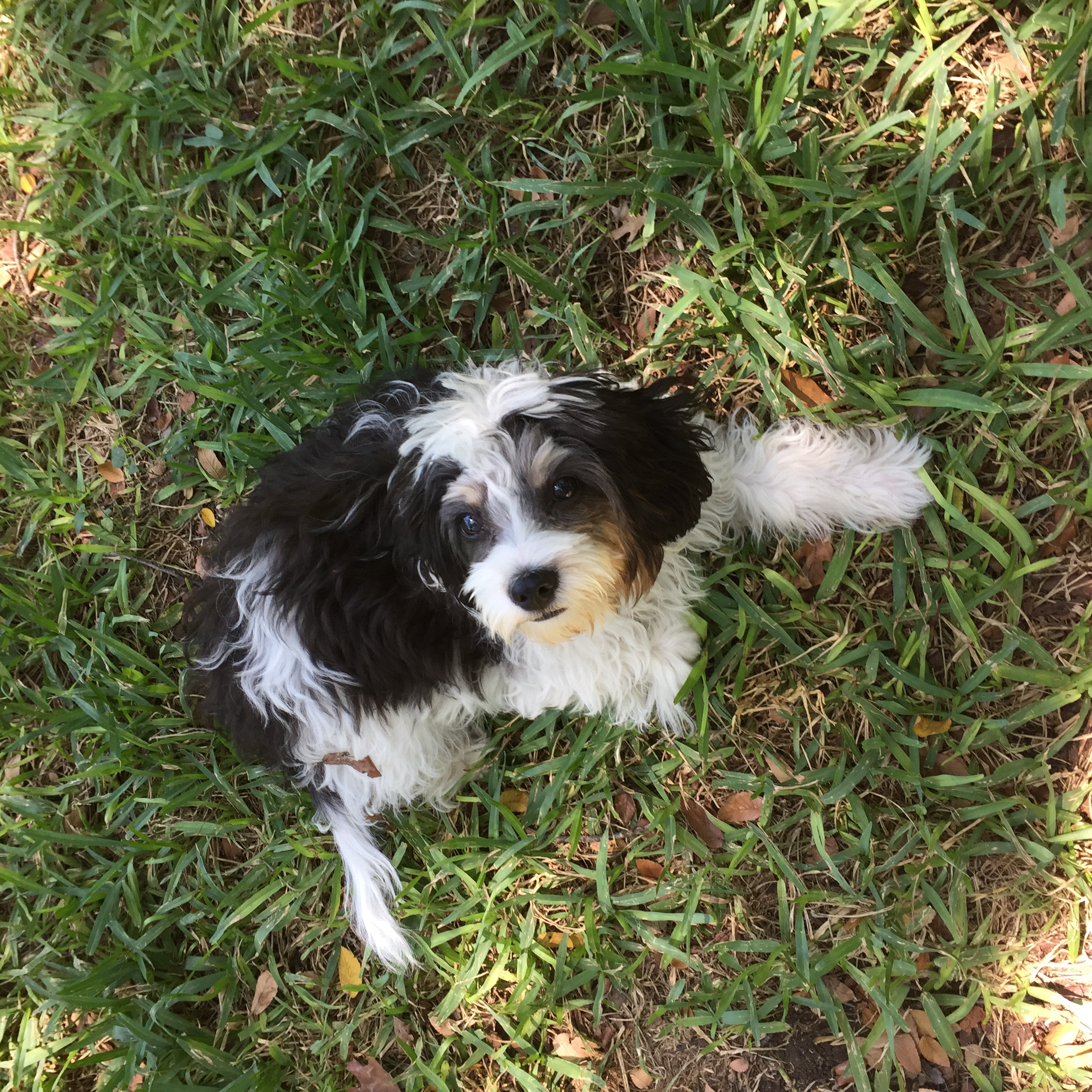 Spike and his mom, Sharon, are currently in Obedience 3, working towards earning their Canine Good Citizen certificate. They are a great team who have put a lot of work into their training, and Spike has come a long way!
Congratulations for being our August Dog of the Month!
Favorite Treat: ginger dog treats
Favorite Activity: Playing with my siblings, Henry and Carly
Favorite activity at the Zoom Room: coming to Obedience class!
Spike's owner, Sharon, had this to say:
Spike has been with us for almost a year and a half. He has two siblings – a cavalier named Henry and a Golden named Carly. Before Spike, neither of them knew how to play…but he's taught them well!

Spike loves his weekly visit to Zoom Room, and sometimes I think he's intentionally not finished his CGC training so he can keep coming to class. I promised him we'll keep coming back for play dates, though!

Spike and I would like to say thanks to our trainers (Emily, Amelia, and Cathy) who have patiently worked with us.