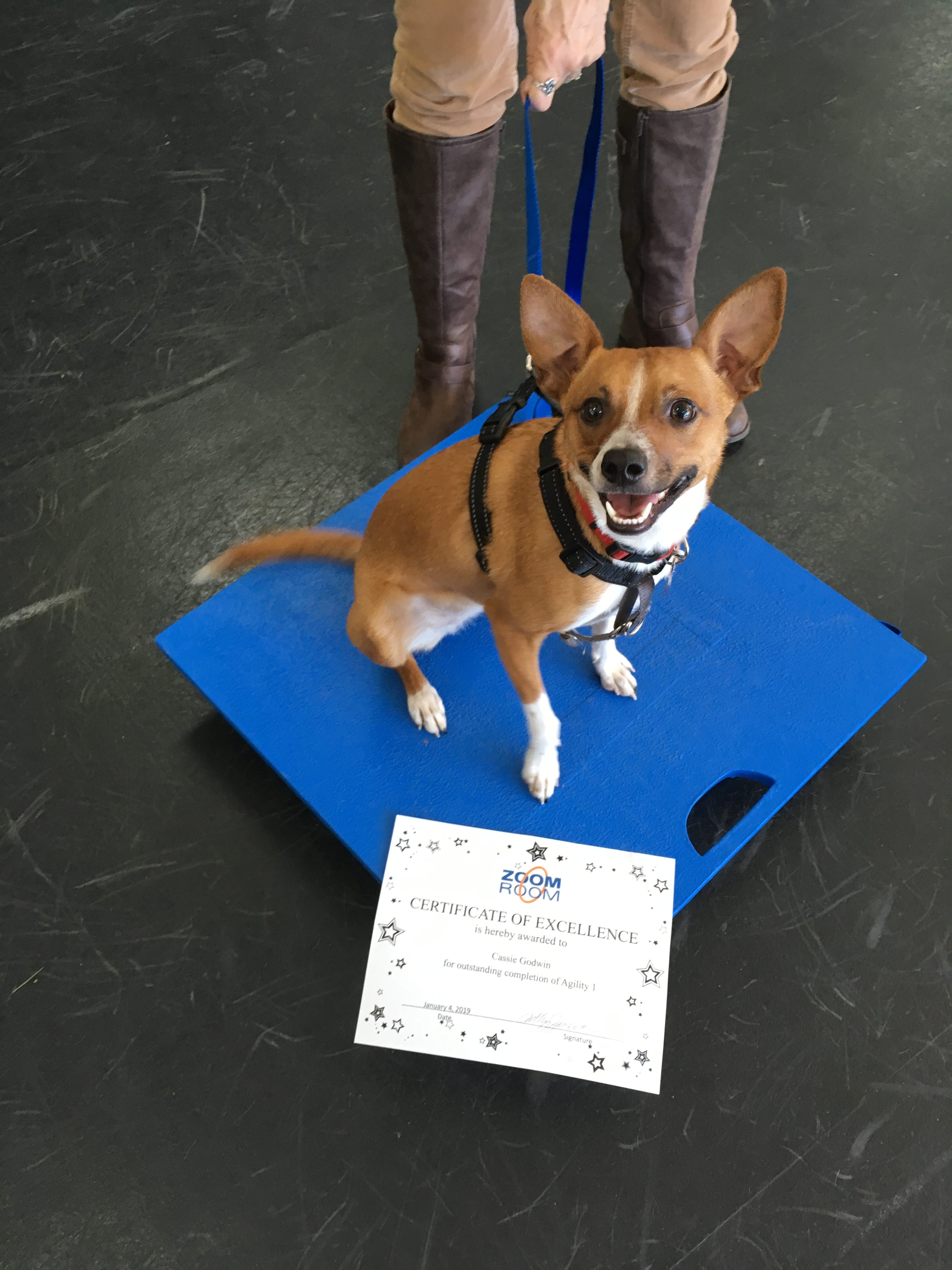 Cassie has been part of the Zoom Room family since October and has quickly moved through the rank of classes. Cassie is a very excited, loving pup and her mom, Michelle, put in a lot of effort to harness that energy! While working on Cassie's manners, Michelle never once got frustrated or upset with Cassie, and always comes to class with a positive attitude. Cassie has now moved on to Obedience 2, and just graduated into Agility 3! She always comes to class eager to learn – Michelle and Cassie make an awesome team. Congrats!
Favorite Toy: anything that squeaks
Favorite Treat: cheese
Favorite Activity: going to Zoom Room!
Favorite activity at the Zoom Room: seeing her trainers and doing agility
Cassie's owner, Michelle, had this to say:
Cassie was born in Del Rio, and ended up in a shelter with her brother – the shelters there were crowded, so Austin Humane Society stepped in and brought some of their animals to Austin. She had been at AHS for a short time when I saw her posting, and knew I had to meet her…it was love at first sight! Her brother had already been adopted, so we brought her home with us that day.

Cassie is a very loving and happy little dog, who absolutely loves meeting new dogs and people. She is a friend to everyone!