"Worst in Show" Movie Screening in Austin June 18th!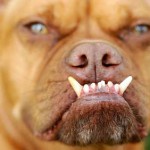 Did you love the move "Best in Show"? Then you will love the new dogumentary, "Worst in Show"! You might not think there would be a lot of competition for the "World's Ugliest Dog" title, but this movie shows that the competition can be just as fierce as for any other dog show. They follow 4 dogs and their owners, and find that the journey to be the "World's Ugliest Dog" is funny, sweet, and sometimes a little strange.
This new documentary is screening in just a few cities around the country, and will be showing in Austin on June 18th. The movie will be showing at the Doggy Drive-in at Emancipet, and all proceeds will also go to that organization. All ages and friendly dogs  are welcome on a leash. Tickets are $10 and children 5 and under are free.
When you support Emancipet you will be helping them provide extremely high-quality spay/neuter services to between 1,200 – 2,000 dogs per month in the central Austin area. So make sure you do your part, and take your dog to the movies on June 18th! And, if you think your dog could be a competitor in the "World's Ugliest Dog" contest, make sure to post some pictures on our Facebook page!