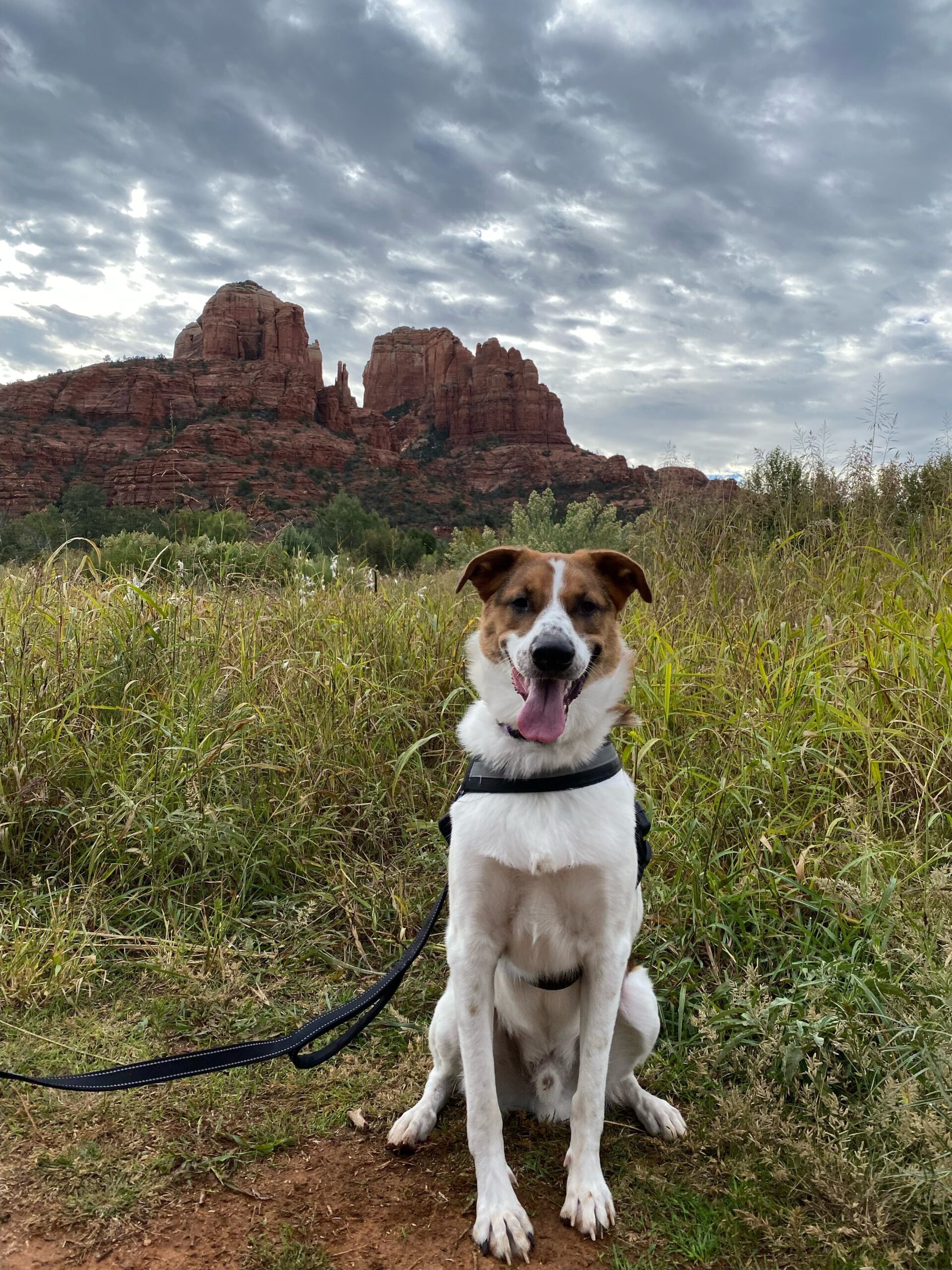 Valen has been with us for over a year – since 10/3/2020 for his 1st Preschool class – and he has grown up into such a quirky and wonderful dog! He has a stubborn streak, and certainly has his own opinions, but that is just a part of his charm. He is his 'own dog' and we all love that about him. We have loved getting to watch him turn into a handsome grown-up, from Preschool into Plus into Obedience 1 then into Obedience 2 and Agility. He has now graduated into Agility 2 and it has been so much fun seeing his confidence grow as he masters harder courses and higher obstacles. No one should underestimate Valen's love of hotdogs, that is for sure, as there is no piece too steep or jump to high if there are hotdogs involved!
Favorite Toy: Monkey tug toy. He loves it a bit too much – he is on his fourth!
Favorite Treat: Beef jerky treats, or Hot Dogs if running Agility
Favorite Thing To Do: Play with his sister Calla in the backyard
Favorite activity at the Zoom Room: Agility of course
Valen's owner, Gordon, had this to say:
Valen is so very expressive, he always tells us what he wants and is definitely a creature of habit! An example of this is when it is time for ice cubes. Around mid morning if we forget to give him ice cubes he will come sit staring at the fridge until we get him one. He also gets very impatient at walkies time. We really don't need an alarm clock with Valen in the house!