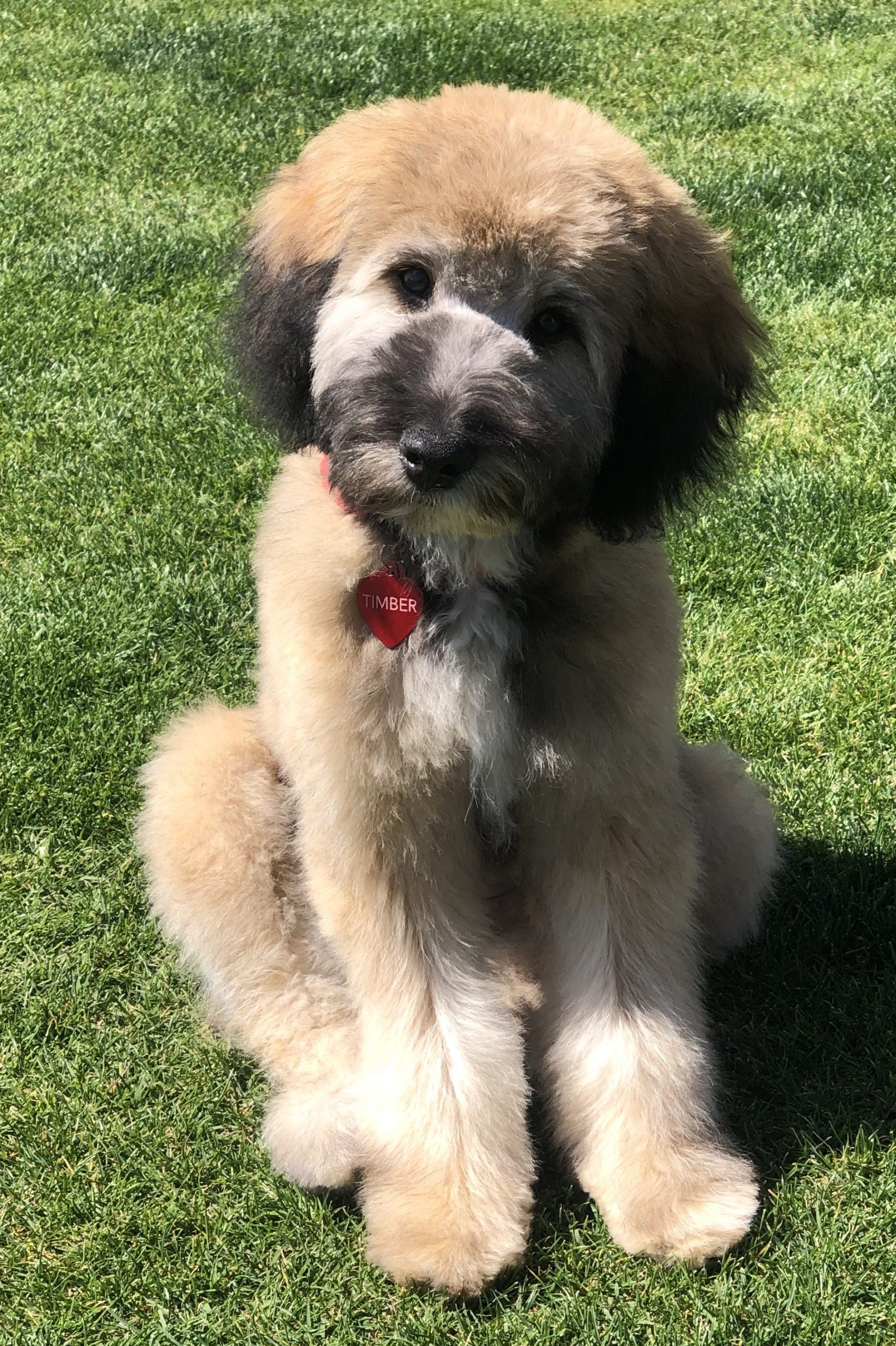 Timber is a sweet little fluff-ball who has worked so hard to learn everything we have asked of her! She's been with us since Puppy Preschool, but is now a familiar face in Puppy Plus. It is obvious to us how much she had grown since her first day – she is much more confident and comfortable in general.
Favorite Toy: She loves toys with squeakers and chasing balls in the backyard. She also loves playing with her new puppy soccer ball.
Favorite Treat: Yak milk chew
Favorite Moments: Timber is very happy when she sees her humans and enjoys going with us on adventures. 
Favorite activity at the Zoom Room: She loves all the activities she does at the Zoom Room (and we love having her!)
Timber's owner, Stacia, had this to say:
Timber loves people and her toys.  She is sweet, loyal, smart and oh so pretty.  She enjoys going on walks with Sadie and does great in the car when we have family adventures 
to various destinations.  She is down for buggy rides and keeps her goggles on.  

Timber has made such an improvement with her manners since she first started going to Zoom Room.  Our ultimate goal is to be able to take her
with us to any place dog friendly and not have her misbehaving the whole time.